US Insurance Goes Digital: 3 key insights for 2023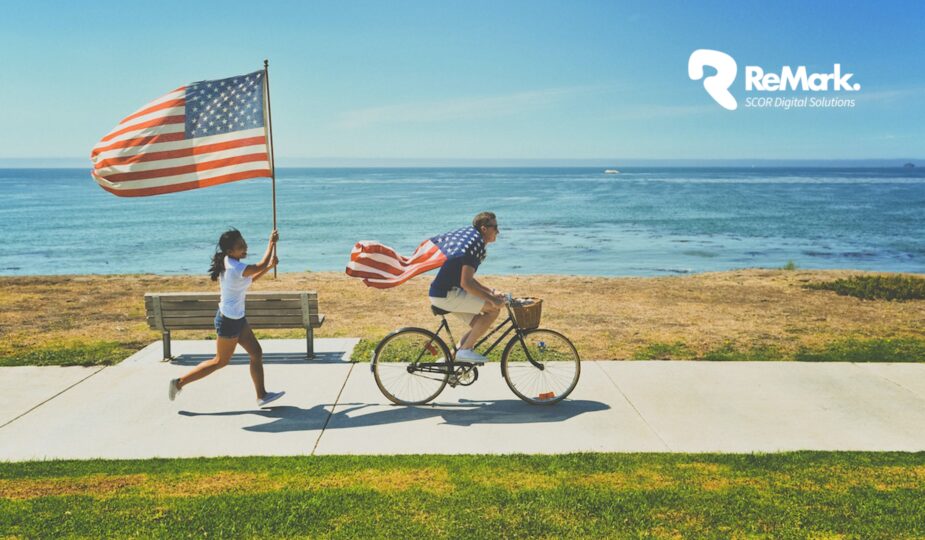 The US has a well-established insurance market which blends traditional agent-sold approaches, direct mail, phone and online marketing strategies. We're now seeing American consumers utilise online services and leverage their data more than ever before. Here are 3 key US insights from the 9th edition of our Global Consumer Study (GCS) and how insurers can use them to empower consumers.

How much do Americans know about insurance?
In this year's GCS, we tested people on their insurance literacy. We learnt that US-based consumers had a slightly higher level of insurance knowledge than the global average (6.61/10 vs 6.25/10).
However, this knowledge is not evenly split across generations: while Silent Generation respondents in the US achieved an average score of 8.52/10, their Gen Z counterparts scored just 4.99/10. Generational knowledge gaps have been common in this year's results, but appear more pronounced in the US.

6.61 / 10 Americans know more about insurance than the global average consumer (6.25/10)
It should also be noted that multiple online points-of-entry are being used by American consumers. Our US respondents most commonly used online services to get an insurance quote or recommendation (34.5%), followed by uploading personal details or documents (29.8%) and paying an insurance premium (28.8%). The data here are broadly similar to global trends, indicating that American consumers are very much intertwined with a global movement towards digitisation.

Interestingly, despite good knowledge of insurance, the majority of US respondents told us they still desire more education about financial services (54.2%). The key products where further education may be useful are for pensions and insurance, where US consumers felt their knowledge was weakest.
54.2% of Americans feel they need more education about insurance.

34.5% of Americans go online to get insurance quotes or recommendations.
Americans are happy to share data in exchange for benefits
Our US respondents showed a willingness to share data with insurers to enable them to assess risk. Interestingly, 80.5% of them felt either comfortable or very comfortable in sharing information about employment.
This was followed by an openness around sharing previous claims data (79.2%) and health check-ups (76.7%), respectively – in each case they felt more comfortable doing this than the global average respondent. The possibility of a discount was the main driver here, with three quarters of US respondents interested in possible reduced insurance premiums in exchange for this data.
When it comes to making a claim, the most popular method is via the phone for older generations but online for Millennial and Gen Z respondents. Given that some US insurers still only offer phone-based claim processes, this highlights the need for insurers to digitise to attract next-gen consumers.
76.7% of Americans are comfortable or very comfortable sharing health check-up data with insurers.

Three quarters of Americans are interested in insurance discounts in exchange for their data.
American women in particular are keen users of health apps
Data from this year's GCS show the use of health and fitness apps is only increasing, with more than half of global respondents having a fitness app (51%). In the US, the popularity of these rises nearly another 10%.
Curiously, women seem to have a far greater appetite for general fitness apps than men, with 68.9% of American women owning one, compared to just 45.5% of American men.
Our research showed that Boomers and Gen X use general fitness apps more than Millennial and Gen Z respondents in the US – though this may be explained by considering that many older individuals turned to apps as a way to stay fit during Covid-19.
For insurers, the warning here is not to fall into the assumption that younger generations will be more likely to use health and wellness apps. Indeed, all age groups in America (possibly apart from the Silent Generation) show a desire to use them.
Almost 60% of Americans own a fitness app.

Gender divide 68.9% of American women own a fitness app compared to 45.5% of American men.
The US was included in the latest GCS among 22 other global markets. With a representative sample size of 1,018 people, we sought to understand how insurers could empower consumers. Learn more about the GCS here.