ReMark launches Good Life 3.0, a revolutionary upgrade of its award-winning health & wellness solution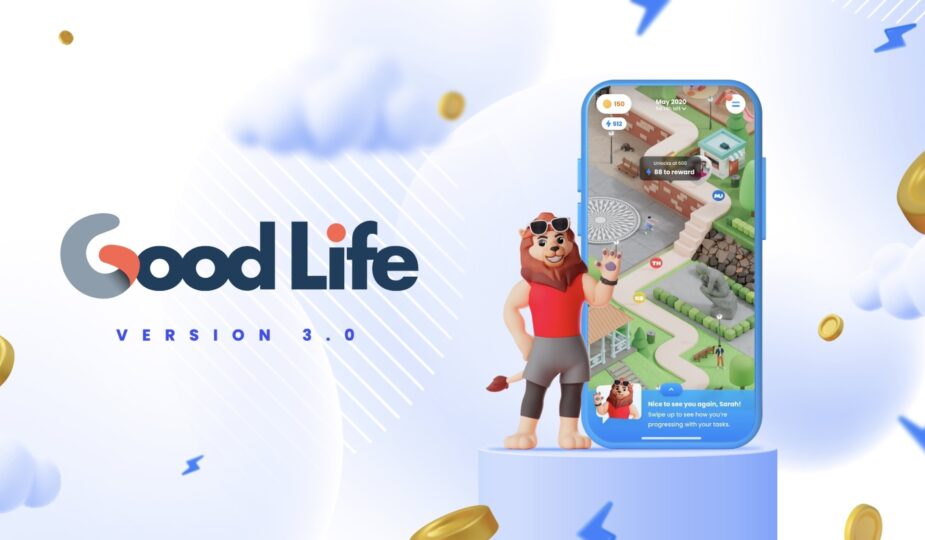 Good Life 3.0 is an evolution of ReMark's award-winning health & wellness app. With enhanced gamification, a 3D UI/UX and a more holistic approach to health, the new version was presented by Vincent Shi, Head of Greater China and SEA at Singapore FinTech Festival 2022.

By combining established habit formation principles with machine learning, Good Life 3.0 redefines the boundaries of a health & wellness app. Moving beyond a traditional 'physical-only' view of health, the new app follows a 5-pillar health framework covering physical activity, mental health, nutrition, social health, and sleep. The app is a response to challenges faced by insurance companies in maintaining long-term user engagement with their policyholders and encouraging a positive relationship centred on healthy lifestyles.

Redefining engagement with a gamified UI/UX
Good Life 3.0. introduces a new gamified environment to enhance user engagement with features including:
A virtual world – Every month, a brand-new 3D world will enhance users' enjoyment, transforming the digital experience of the user community.
Smart coaches – Animated motivational trainers – chosen by users – personalise the journey to a healthier life.
Improved UX – A reimagining of the interface has optimised the user experience, making the app more fun, fluid and intuitive to use.
Enriched task library – An expansion of the task library now sees the addition of nutrition, sleep and mental health challenges.
Risk expertise: when data becomes knowledge
Good Life 3.0 is powered by SCOR's dynamic underwriting algorithm: the Biological Age Model BAMTM. It provides users with a simple to understand biological age – a measure of an individual's mortality/morbidity risk level – based on data from their wearable device or mobile phone. For the first time, the app looks to the future, utilising users' own wearable and health data to provide early warning signs of potential illnesses and diseases. It does this through incorporating:
Heads Up – An early alerts system for flu-like illnesses such as Covid-19.
Good Health – An algorithm providing early-indication of up to 15 diseases (including heart attack, stroke, diabetes and some types of cancer).
"We have always known that people place great importance on physical health. But our recent global survey indicated that other health concerns like stress are playing an increasingly damaging role in today's society, especially for younger generations. In Good Life 3.0, we expanded our app beyond the physical - empowering people to improve their health in a more holistic and comprehensive way while continuing to make the user experience more fun and engaging." said Na Jia CEO of ReMark.
Good Life 3.0 was presented to a public of industry professionals at Singapore FinTech Festival 2022. The app forms a key component of ReMark's 2022-23 strategic vision: Innovate for Impact, which will leverage tech solutions to place people at the centre of the insurance experience.