Why AI can improve your UX and close the protection gap: Lessons from our KPMG event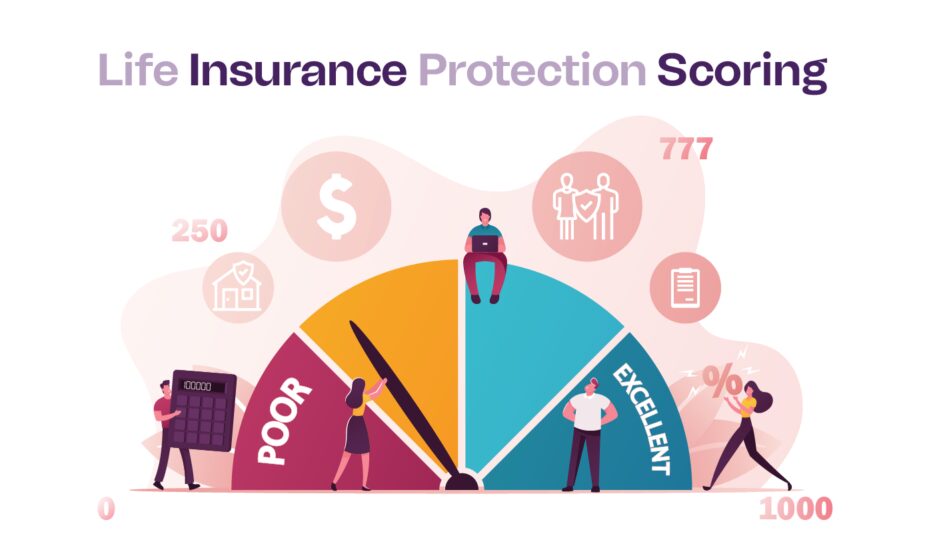 Personalised product recommendations can be a great way to improve your customer user experience (UX), and bridge the protection gap. At a recent event sponsored by KPMG, ReMark's Business Development Director Joji Sakagami talked about one of our latest AI-powered solutions: LIPS, or the Life Insurance Protection Scoring.

Consumers in the maze
With Covid there has been an increase in online purchases/searches, and slowly but surely, this shift to digital is happening in the insurance industry as well. Buying insurance via the internet is still uncommon—perhaps because the amount of choice seems overwhelming, or because insurance is often seen as being overly complicated. Consumers are often lost in the 'digital maze'.
According to our yearly Global Consumer Study, 70% of Japanese consumers were put off buying insurance online because "the information was too technical and hard to understand". The other 30% answered "there were too many questions to answer and was taking too long". Thanks to digital innovation we do have access to instant information and can live our lives comfortably, but it doesn't mean consumers are always 100% satisfied with the experience. Giving consumers appropriate, well-explained and fast product recommendations could be a good way to provide better customer journeys.
LIPS: Bridging the protection gap
Life Insurance Protection Scoring (LIPS) is a model built by ReMark's own data analysis team that calculates an applicant's insurance needs, and outlines what products or coverage they may benefit from having. The algorithm is backed by our own consumer insights and models over 38 years—as well as millions of customer data points. The LIPS algorithm provides a protection score, a single number—like a credit score. It lets consumers know if and where they may have a 'protection gap': that's the difference between a person's insurance coverage, and the financial recompense they would need in the event of death or illness.
In Japan, the protection gap is said to be the largest in Asia—in other words, many people lack the insurance they need—among developed markets (Note: Swiss Re). Our own GCS also backs this up: almost 70% of Japanese consumer are not confident in applying for insurance.
What's important is to take an educational approach, to give consumers more awareness and empowerment so they can understand what cover they need and don't need, and in time, close the protection gap.

70% of Japanese consumers aren't confident in applying for life insurance
'People + Digital' solutions
Advances in technology make it possible to deliver customer-centric digital experiences with relatively little investment. But it will still take time to encourage those more 'tech-sceptic' consumers. Japan has been surprisingly late to adopt digital services, and in general there is a relatively low level of 'internet' or information literacy.
In our GCS 2021-22, 38.5% of Japanese respondents say they are happy to share data (medical records, wearable data, mental health data) with their insurer. That may seem reasonable, but is well below the global average of 62.6%. A survey by the Ministry of Internal Affairs and Communications found the same trend: the number of people who feel uncomfortable about sharing their personal data is high (2 out of 3 people). The reason? They're concerned their information will be stolen or taken, and given to unknown parties.
The internet can bring anonymity. Real people, real faces, on the other hand, provide a known element that we can trust. So although digitalisation is well under way in Japan, the No.1 trigger to buy insurance is still 'people'; recommendations from family, friends, and agents. And people are still the most trusted source of advice before buying insurance.
The future may look something like 'People + Digital' solutions: where we'll have, as we saw in GCS 7 (2020-21), customer experiences that blends the best of both worlds.
Empowering people
Coming back to LIPS, it is a solution that enables exactly that 'People + Digital' connection. By using LIPS, not only will consumers be able to see their recommended products, but they will also be able to check whether the insurance they currently have is sufficient—which will also improve insurance literacy. It empowers consumers to take the right product at the right time, and when that time comes, to do so through their preferred channel, online or in-person.
For more information about LIPS or other solutions, please contact us here.
This article is a summary of a seminar held on January 24 in Tokyo by Joji Sakagami on "AI scoring of life insurance needs and gaps using household financial data"—our in-house LIPS protection scoring algorithm.