Global Consumer Study 2023-24 officially launches: Paris, 26.10.23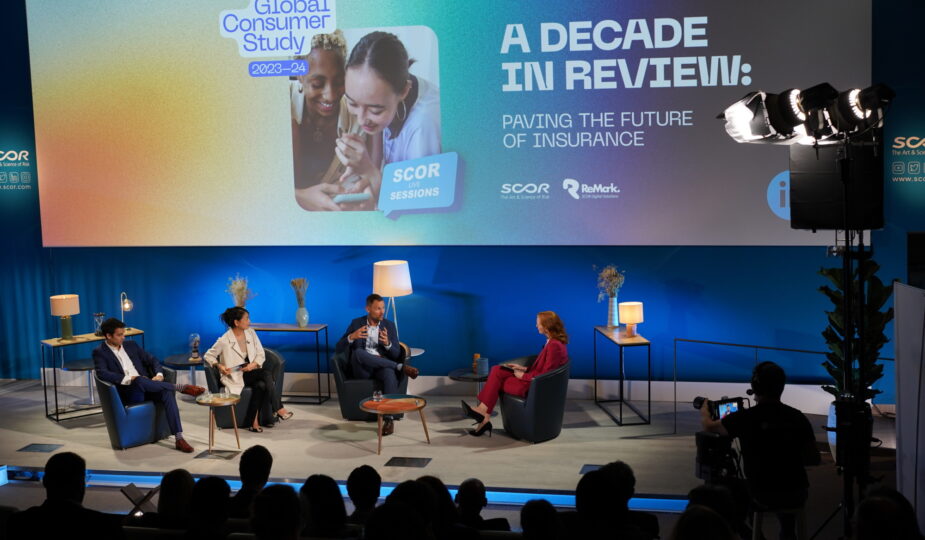 Yesterday, the Global Consumer Study had its official launch via an exclusive SCOR LinkedIn Live session, broadcasting from Paris.
The culmination of 10 months' work, this special edition of the Study focuses exclusively on the opinions and behaviours of Gen Z and Millennial consumers, a routinely neglected demographic in insurance.

During the session, we learnt that 'Good Online Reviews' have superseded 'Price' as the primary consideration for young people during the insurance purchase process – the first time such a finding has ever emerged.
Our panellists also commented on the revelation that young people are interested in adding insurance during purchases on their lifestyle apps (such as Uber), something particularly prevalent among Gen Z respondents.
Discussion then turned to the impact of social media on the stress levels of young people – a correlation apparent in this year's findings. Panellists considered that while the move to digitalisation brings tremendous positives to the consumer experience, it must be pursued with due care and consideration for the wellbeing of young consumers.

The panel comprised three expert insurance commentators: David Suetterle (Chief Digital and Innovation Officer, SCOR L&H), Na Jia (ReMark CEO) and Antoine Ly (Chief Data Science Officer). Discussion was moderated by financial journalist and speaker Iona Bain.