Celebrating One Year of ReMark Rotterdam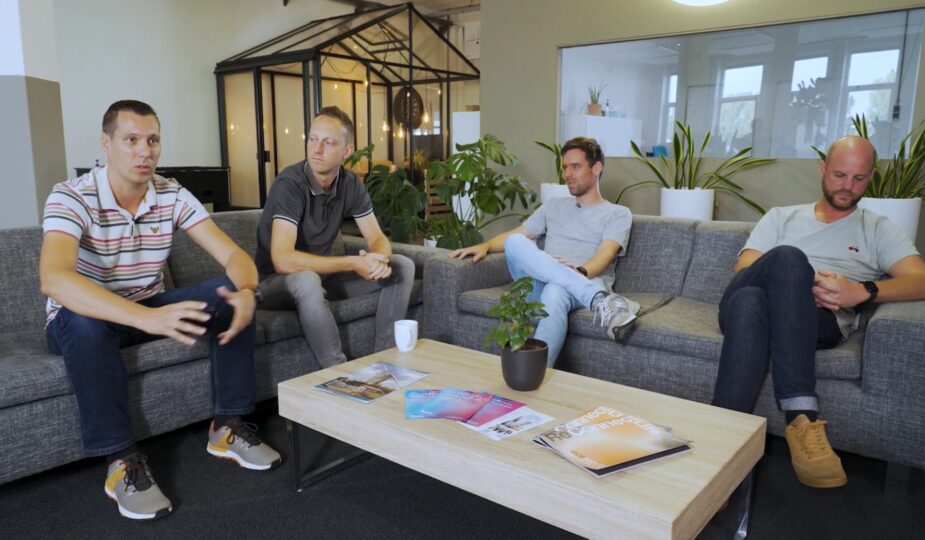 In October '21, ReMark acquired Dutch tech company Ivaldi based in Rotterdam. We spoke to the founders about their journey to becoming the 17th ReMark hub.
When Martijn, Michel, Bas and Sem met in 2006, they realised they had a complimentary skillset. Working together, they could create any kind of website or digital platform. So, while studying at Delft University, they set up Ivaldi - an agency providing various tech solutions.
Since the acquisition, the team has grown in size and capacity. It now numbers 22, with plans to bring in more people in the coming year.
They are focused on three main projects:
The Velogica portal – a client-facing solution aiding insurers with underwriting.
The Good Life app – ReMark's dynamic health & wellness experience.
The Business Rules Management System – a framework of logic underpinning our software.
Small tech vs big tech
We asked the team what differentiates them from large tech conglomerates like Google and Apple. For Martijn, it comes down to culture. Michel agreed, adding:

"It's not a formal kind of office space. We eat lunch together, we walk around the office together. We are a small group of people having fun, creating new technology."
But what should tech look like in the future? Should it be our go-to solution for life's questions? Sem doesn't think so. For him, it should play a supporting role:

"I see that tech is a very important aspect of our life. But my vision is that I don't want it to be the most important aspect of our life. It should help us make the world a better place."

Women in Tech
It's no secret that tech is one of the fastest growing industries in the world. But with great power comes great responsibility. The sector has often been criticised for a lack of diversity, especially on gender.

Bas believes ReMark has a role to play in improving this:

"Diversity is a very important theme in ReMark. Tech has fewer women than men, but that's absolutely changing. Three great women already joined our office this year, so we are working on this and I see a lot of improvements."
Get in touch with the Rotterdam team here