5 things I learnt at my first InsurTech conference | Katie Shivers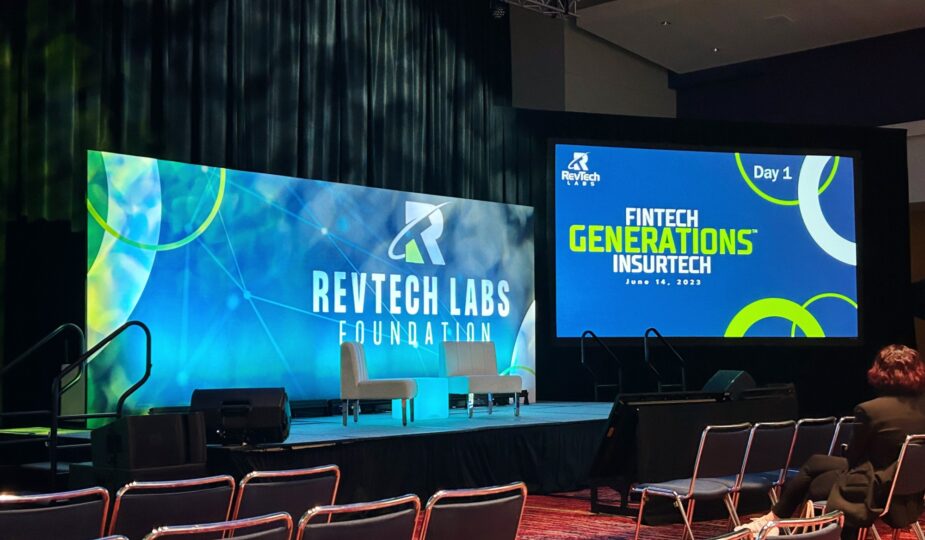 Katie Shivers

Marketing Manager (US)
ReMark's US-based Marketing Manager Katie Shivers recently attended Fintech + InsurTech Generations in Charlotte, North Carolina. She reflects on what she learnt there, providing a consumer-focused perspective on the latest trends in InsurTech and what insurers need to consider over the next 12 months.

New to ReMark and the insurance industry, my recent motto has been "be a sponge." I come from the world of human resources and compliance tech, and attempting to quickly understand the intricacies of insurance has been a unique challenge. However, there's nothing quite like a conference to help expedite your learning.
Fintech + InsurTech Generations (FIG) was my first-ever insurance conference. Intentionally, I attended all eight InsurTech sessions and, in a very sponge-like fashion, absorbed as much information as possible. I observed that no matter what type of insurance you're in or what your role is there are universal trends, concerns, and opportunities across the industry. The five themes below jumped out to me as noteworthy topics to pay attention to over the next 12 months and beyond.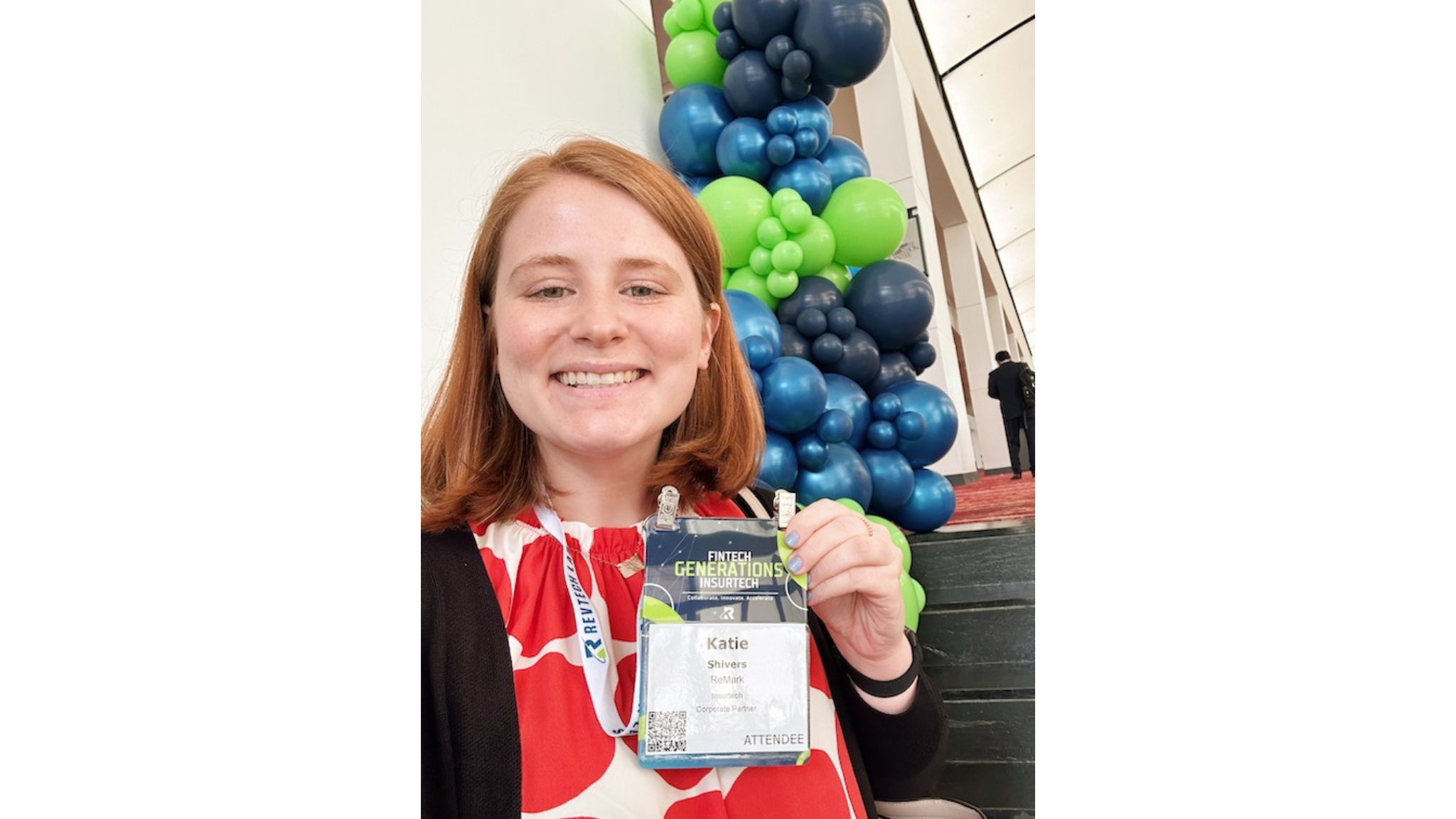 Human-Centred Design
The insurance industry's tendency to put business ahead of customer experience was a hot topic at FIG. Speakers were adamant that this needs to change to improve our industry moving forwards.
"Insurance has always focused on the business of insurance and the transaction," said Josh Levine, Founder and CEO of Cake & Arrow. "There has been very little, if any, attention being put towards what drives a human being to make that transaction."
Josh also described the growing gap between customer expectations and insurers' ability to meet them, proclaiming that human-centred design is the way to close that gap. Practical and sustainable insurance innovation starts with understanding who you're solving the problem for.
This was further emphasised by Charlotte Creech, Executive Director of Innovation at USAA. "At the end of the day, my opinion on what my strategy should be doesn't matter if it doesn't resonate with the needs of the user," said Charlotte. She went on to describe USAA's strategy for human-centred design, which includes collecting continuous feedback from their customers both before and after they launch a new service or product.
As an insurance customer myself (and now a member of the industry), knowing that insurance is headed in the direction of putting customer needs first is comforting.
Working with AI
In my short time here at ReMark, I've already attended two webinars about utilising artificial intelligence for insurance. The AI conversation is unavoidable, and FIG welcomed it with open arms.
"When I think of AI, I think of the droids in Star Wars," said Edward Ruiz, AVP Systems and Data Analyst at Brighthouse Financial. "They're there to help you with your everyday activity." AI experts are passionate about leveraging AI to gain insights and increase productivity, themes that are common across many industries.
With excitement also comes some apprehension. There are some insurance use cases that are not yet suitable for AI. "We want our people utilising ChatGPT," said Garrett Droege, Director of Innovation + Digital Risk Practice at IMA Financial. "But we don't want people putting [in] proprietary, sensitive data, anything specific around a client, because all that is now public."
Many see tremendous potential in leveraging AI to improve the underwriting process, but data security risks remain a major hurdle. I'm no expert, but if the passion surrounding this topic has taught me anything, it's that failing to figure it out won't be for lack of trying.

Legacy Applications
Legacy applications frequently stand in the way of new InsurTech integrations. Carriers can have hundreds, or even thousands, of applications, often in different programming languages. With convoluted legacy infrastructure, data extraction and gathering insights becomes a challenge. This is a problem the industry has yet to fully solve.
"I don't know if it can ever be fixed, but we can maintain it," said Martin Woll, Chief Operating Officer at Merit Life Group. "Hopefully Big Tech and some of the larger consulting companies can help us think through it."
One proposed way around this, I learnt, is to seek out ecosystem partners to orchestrate a holistic, end-to-end solution. In this way, instead of patching problems with a hundred different niche products, a carrier can employ one ecosystem that works together to address the bigger picture. Sounds promising to me!

Maintaining Existing Talent

InsurTech innovation often focuses on the end customers' experience. But what about the experience of your employees using or supporting the technology?
"The customer experience can be no better than the employee experience," said Charlotte Creech. Executives may decide to implement a new technology and have a strategy for how to leverage it, but your employees are the ones who will interact with it.
Fun fact I learnt: underwriters work, on average, within nine different applications. As new technology and sources of data emerge, the underwriting process may grow more complicated. This also impacts things such as onboarding new underwriting talent.
When your workforce is inundated with multiple tech solutions, adding more can be risky if you don't handle it with care. Keep your employees' experience in mind. The easier it is for them to understand and use new technology, the more likely they'll be to adopt it. If they willingly adopt it, the more likely they'll be to stick around.
... and Attracting New Talent
Attracting young talent, or any talent for that matter, is a concern for many in our industry. "As we all know, I don't think a lot of recent graduates are waking up and saying, 'I'm going to go into the life insurance industry,'" said Martin Woll. He admitted that insurance can seem boring when compared to opportunities like working in Big Tech.
Kevin Macilvane, Head of Internal Sales at Brighthouse Financial, expressed that we all bear the responsibility of making insurance cool. When competing with companies like Google or Apple, Kevin encourages emphasising that insurance is not about products, it's about people. He also pointed out that great talent won't naturally find its way to you. You have to go find it, and that takes work.
Throughout the conference I heard, "you don't choose the insurance industry, the insurance industry chooses you." Many people who work in insurance didn't intend to at the start of their career and I can relate. I joined ReMark for its culture and working in insurance came with the package. But the more I learn about where the industry is headed and hear how passionate people are about making meaningful changes, the more I think I'm in the right place.