Pilates, InsurTech Connect and juice bars: ReMark in North America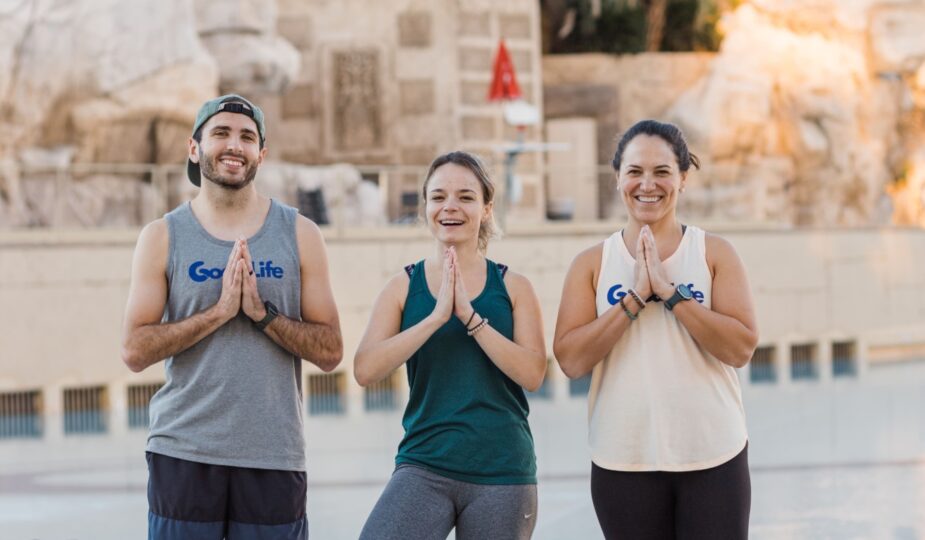 Allison Broglie, ReMark's Head of North America, recently ran an outdoor Pilates class at InsureTech Connect (ITC), one of the largest insurance conferences in the world. To show you a side of ReMark you may not have seen, we talk to Allison about her journey so far, the opportunities she sees in health and wellness, and why the event was such a success.
Allison! How do you feel after the ITC event in Vegas?
Very motivated. And proud of the results we achieved—ReMarkers from across the business put in a lot of hard work for this! We didn't fully know what to expect as it was our first time at ITC, and we've never promoted Good Life (ReMark's health and wellness solution) in North America at a conference before.
With travel restrictions and the lack of physical events since Covid, it was good to be with colleagues and people in the industry in-person again. Digital events can never replace all the dynamics you get from being with people face to face.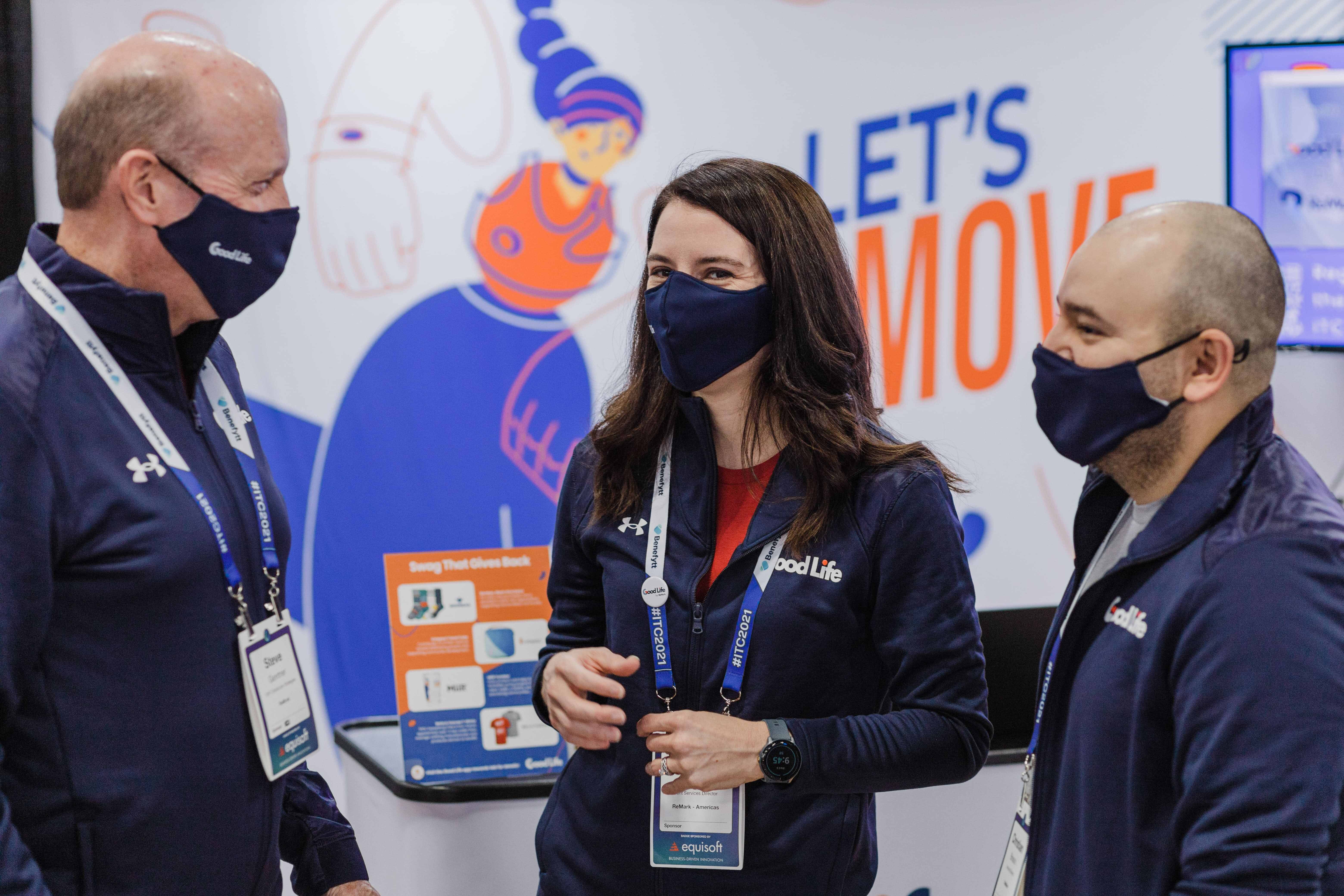 ReMark is not like your typical company in the insurance industry. Our booth looked bright and engaging. We even sponsored a juice bar, and wore matching Good Life track suits! We wanted to really 'live' our company culture and purpose around healthy, sustainable living.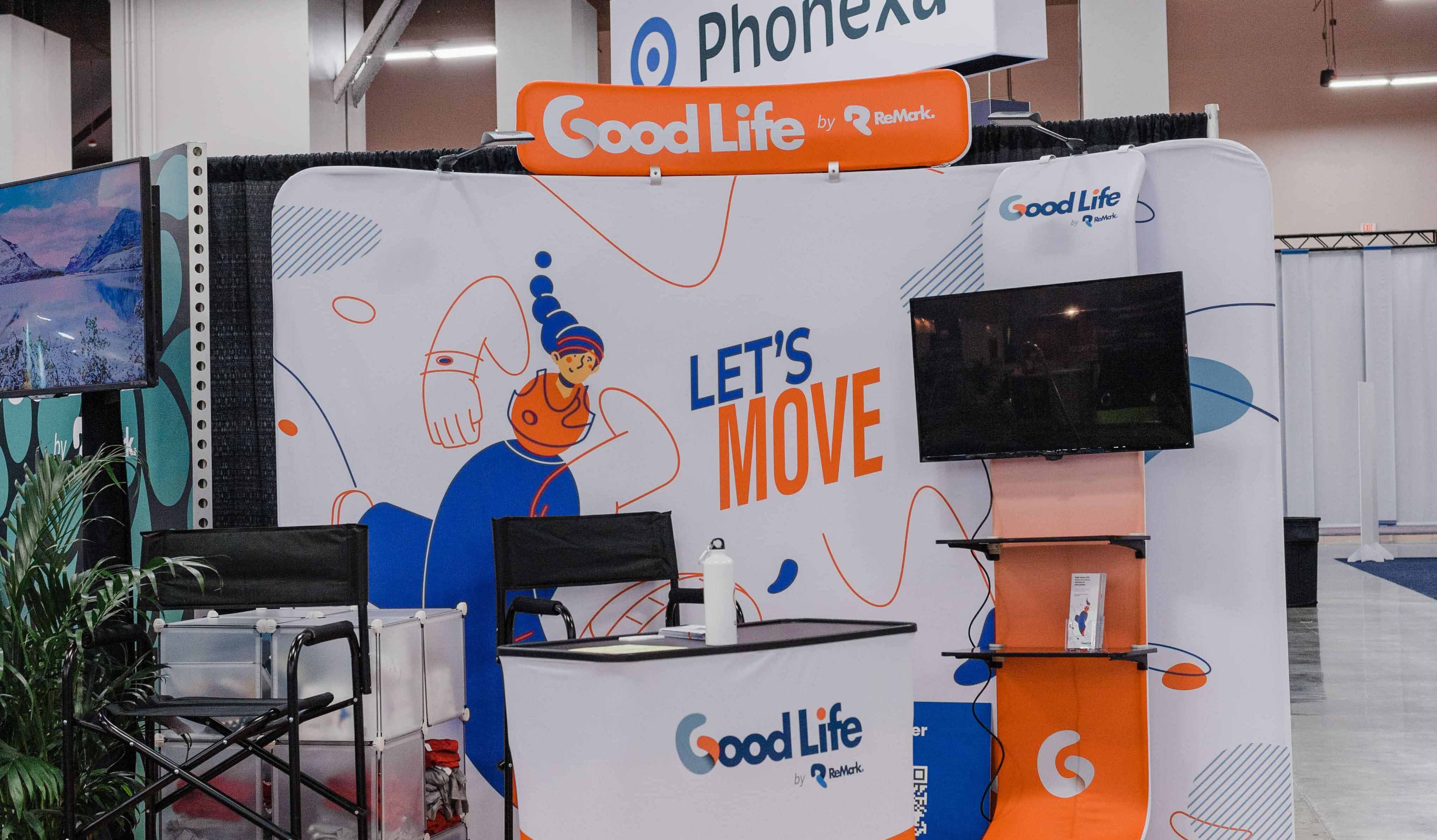 How does fitness 'fit' into insurance?
I always looked at teaching Pilates as something I did on the side of my day job. At ReMark there's been many opportunities to merge the two together, and I'm grateful for that.


While I have seen insurance companies provide incentives to policyholders who exercise and monitor their health in certain ways, I still see a big opportunity for businesses to include more corporate wellness programs. Most people know they benefit from moving their body and eating nutritious food. But for many, they just don't have the time, energy or money to do it. It can seem overwhelming.
Helping people find ways to incorporate health and wellness into their everyday routine, instead of it just being another thing they have to do, would have so many positive benefits. It's about health becoming a habit versus just a quick fix. Or making it part of your company culture, rather than it being something that you have to do alone.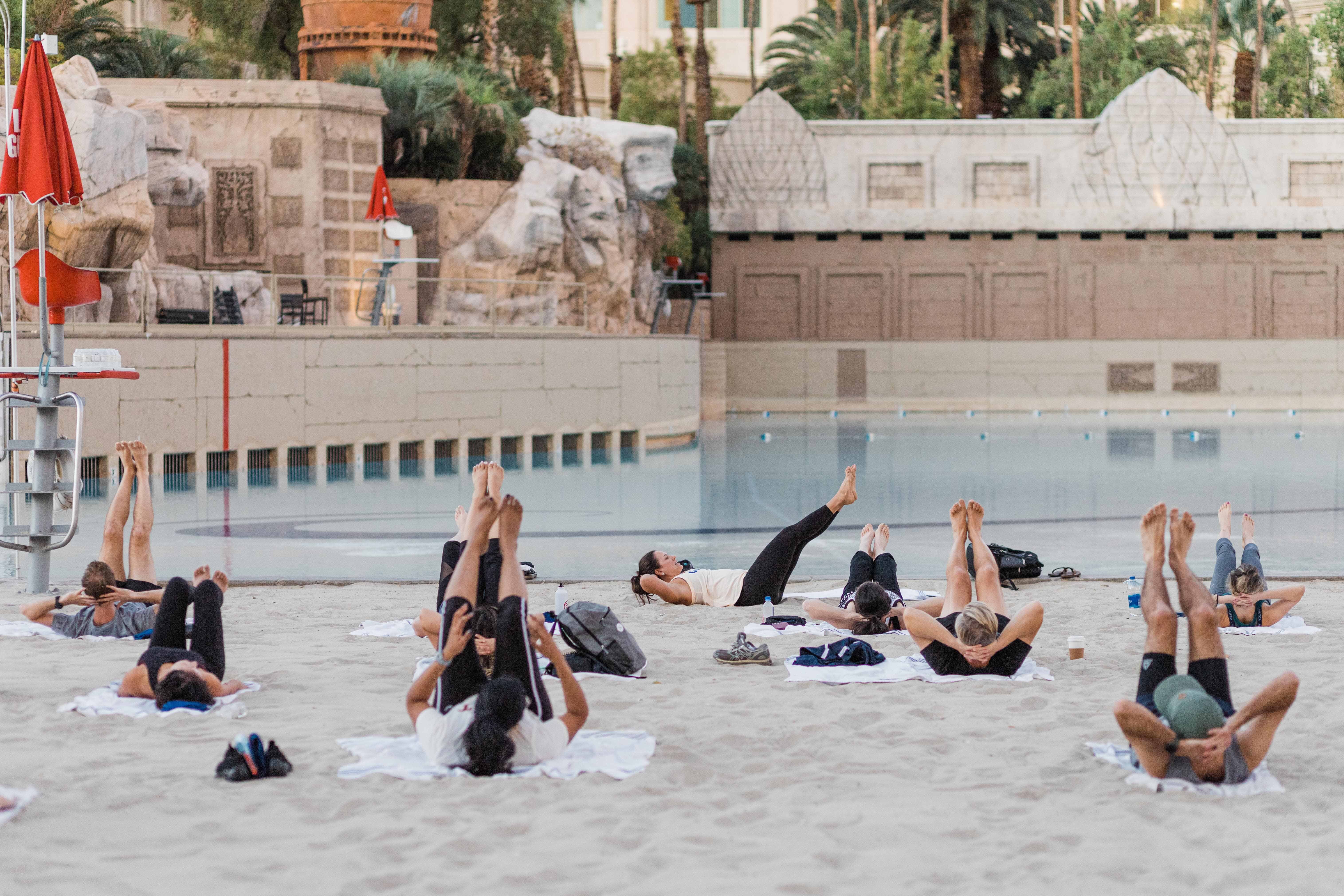 Did people enjoy your Pilates class?
There was a mix of people, some had Pilates experience and some had never tried it. The main feedback from attendees was that their body felt really good—and they were glad to have gotten out of bed for the 6am class on the last day of the conference!
How did you become an instructor?
After years of playing competitive sports including lacrosse in college and running marathons and half marathons, I was looking for a form of movement that involved the entire body and made me feel good both mentally and physically. Pilates challenged my body in ways other forms of exercise didn't, and it was a good compliment to some of the more intense exercise I was doing.
After taking classes for a few years, I wanted to be able to bring the enjoyment I found doing Pilates to others—so I started working on my 500-hour certification!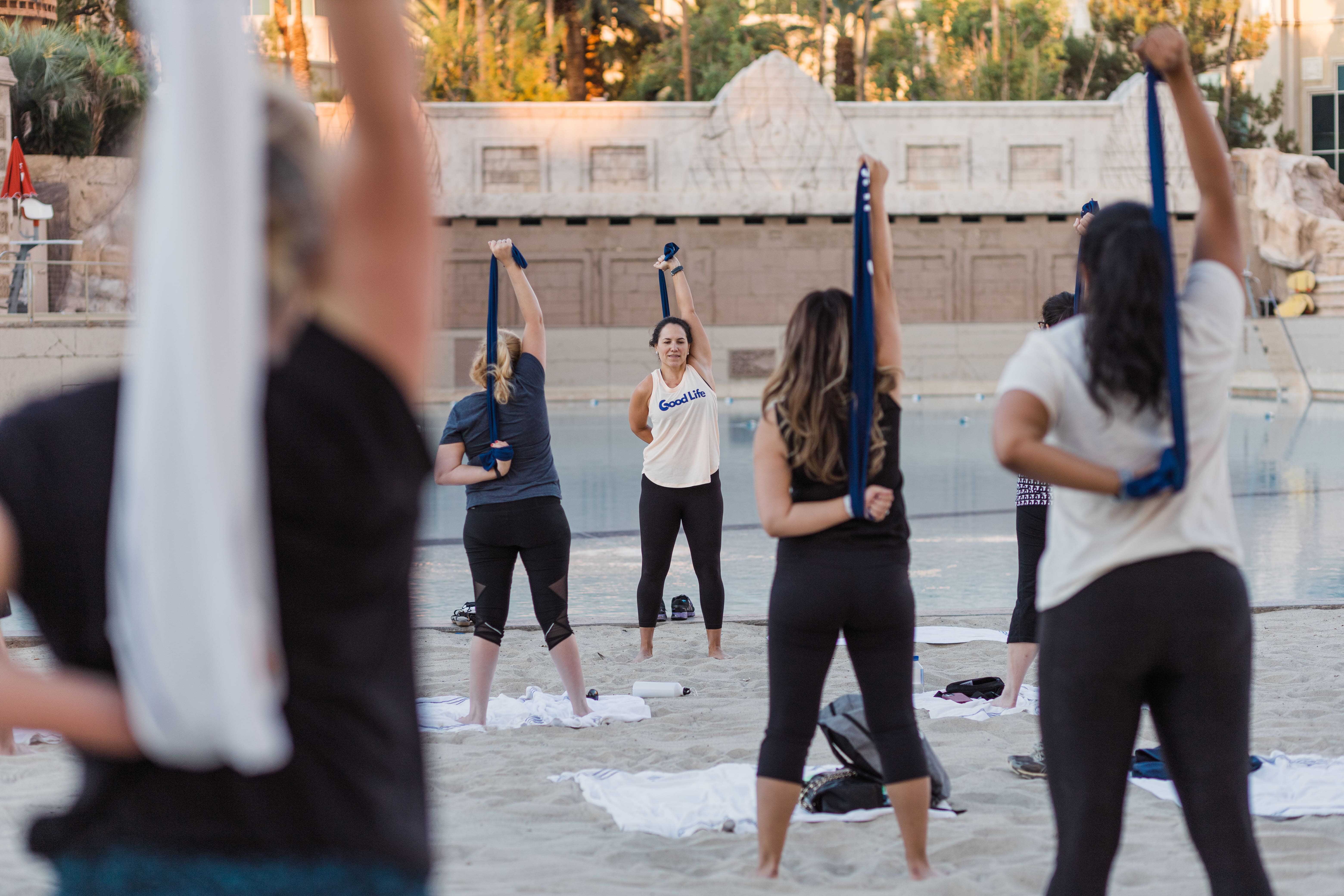 Why do you love Pilates?
While I enjoy exercising, I also think it should benefit your everyday living and make you feel your best. I like to incorporate exercise that includes a lot of functional movement; exercises that support the natural movement of our body. A Pilates class will do just that.
Pilates focuses on muscle balance and core strength, which can help reduce injuries and improve performance in other sports or athletic activities. And the mind-body connection is very powerful in Pilates.
To ensure you're using the correct muscles and performing the moves correctly, you need to be present in your movement patterns—and not just going through the motions. This concentration, and the act of being present, can have such positive benefits to the rest of your day.
What makes ITC special? And what did you learn?
Definitely the mix of attendees. You had the world's largest insurance companies there, alongside small start-ups, and everything in between. This diversity naturally sparked so many interesting conversations. And it was beneficial to talk to others in the industry and realise there is a real desire and need for the type of solutions we're building here at ReMark, like Good Life.
Some of the kinds of companies looking for a health and wellness solution haven't thought about the benefits it could bring before, and it was encouraging to hear that!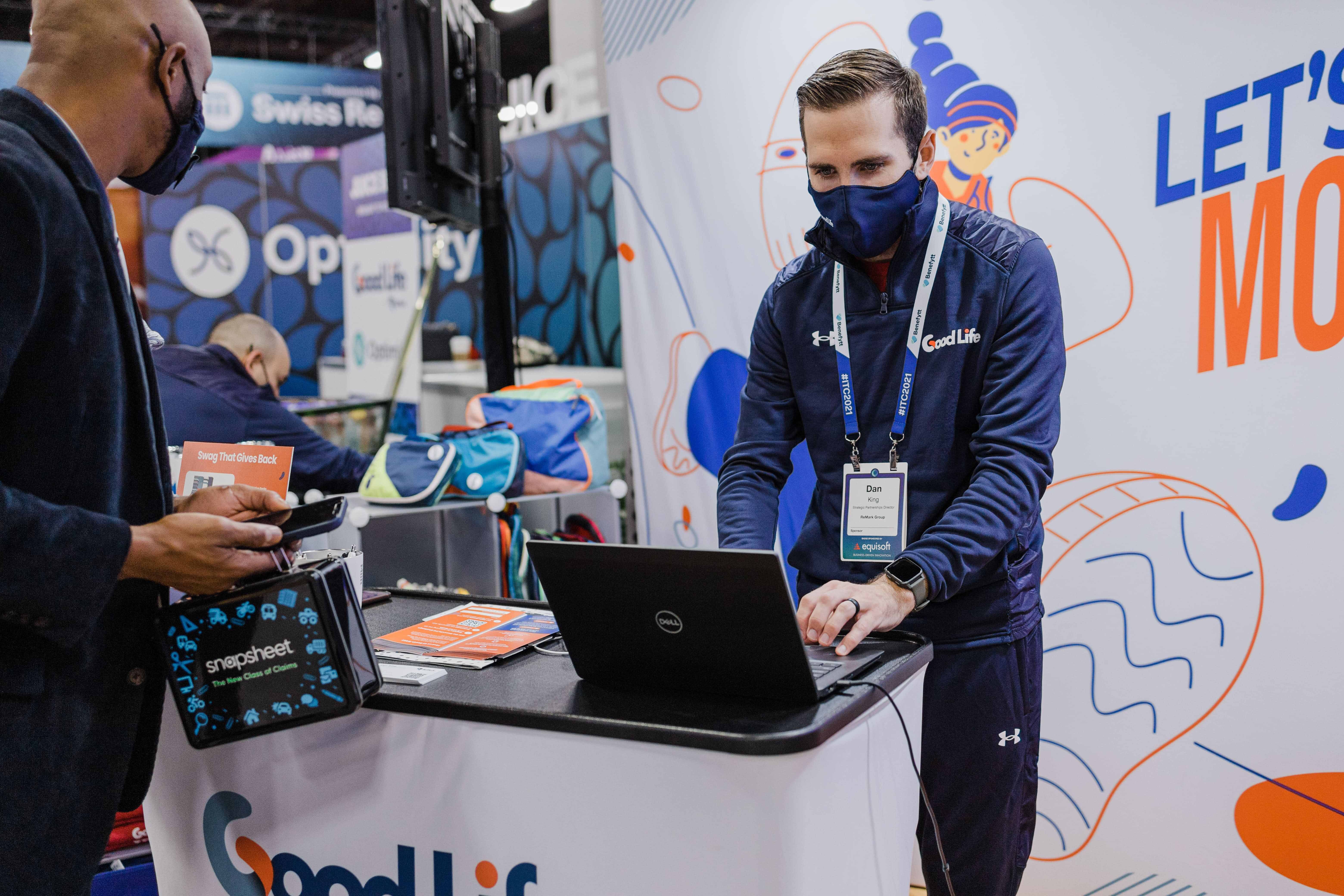 ReMark exhibited at the InsureTech Connect (ITC) event in Las Vegas in early October 2021 to meet clients and partners, showcase our solutions and even run an exercise class.