IQ: Life insurance news and innovation Q1 2023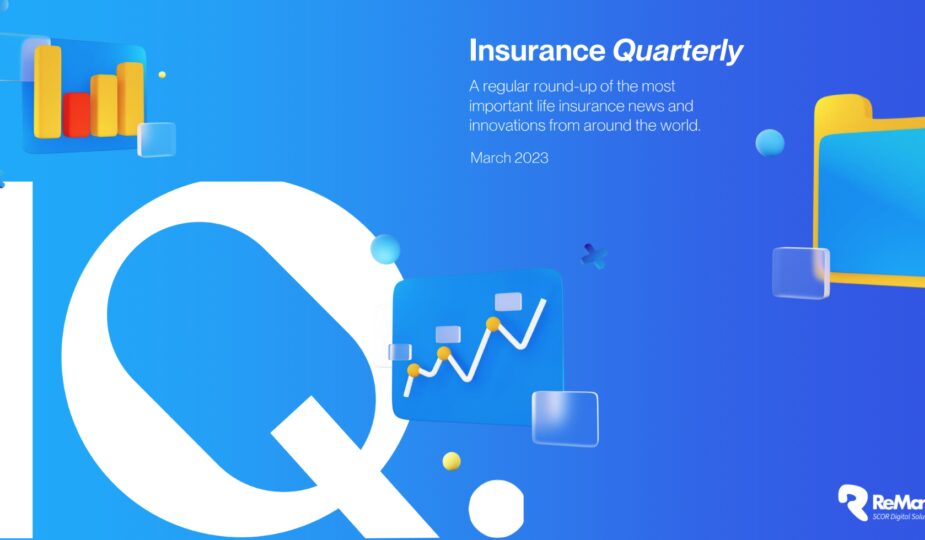 The insurance industry is changing fast, with new products, apps, and solutions. Stay up to date with Insurance Quarterly, your round-up of the most important life insurance news and innovations from around the world.

In this edition
L&G Group Protection has partnered with Spectrum.Life to offer its mental health and well-being services.
While in Switzerland, Helvetia is claiming to be the world's first-ever listed insurer to launch a direct customer contact service based on OpenAI's ChatGPT technology.
In South Africa, Group life insurance provider YuLife is now available. The startup's third country following the UK and US.
In Thailand, Thai Life Insurance has selected Munich Re Automation Solutions' cloud-based automated underwriting solution, ALLFINANZ SPARK to streamline the process of its life insurance applications.
In the US, DigitalOwl, a startup offering a solution for analysing and summarising medical records, is partnering with RGA.
And finally, in Latam, MAPFRE & Bupa have joined forces to offer international health insurance, first in Peru, then in Uruguay and Paraguay, with joint opportunities in other neighbouring countries also being studied. MAPFRE is the largest insurer in Latin America, with a presence in 17 markets in the region.

Do you want to know more?
Download the full report:
Please feel free to share it with your network and on social media.