Artiq x Link reveal winning LGBTQI+ artwork conceptualised by SCOR & ReMark employees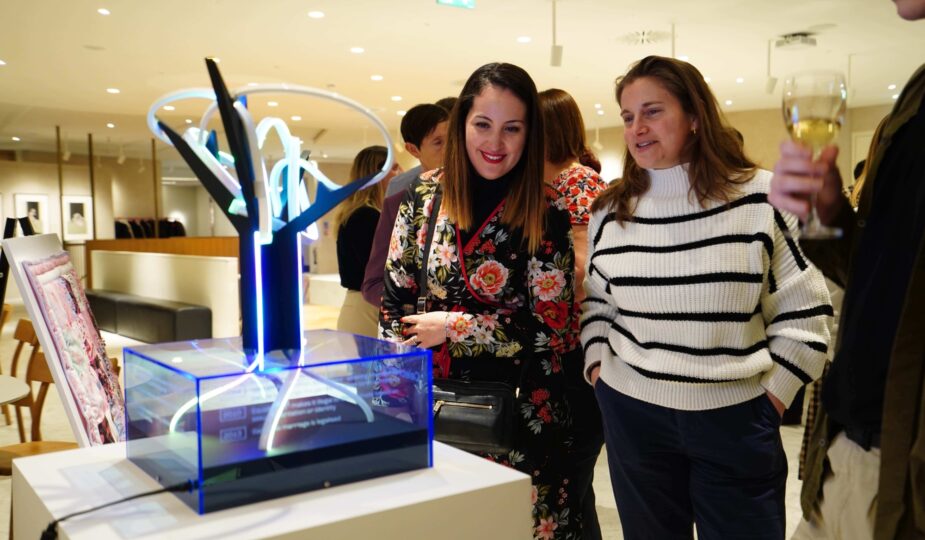 On 21 February 2023, Artiq x Link, the LGBTQI+ insurance association in London, revealed the winning artworks from acompetition inviting employees from the insurance industry to reflect on "50 years of Pride".
SCOR & ReMark employees produce an art concept for LGBTQI+ awareness
Representing SCOR RAISE Diversity, Equity and Inclusion committee, employees from SCOR & ReMark conceptualised a design centred around a tree and leaves representing major events in the LGBTQI+ history. Winning submissions from SCOR, Pacific Life Re and Superscript were revealed at the Hiscox building in London.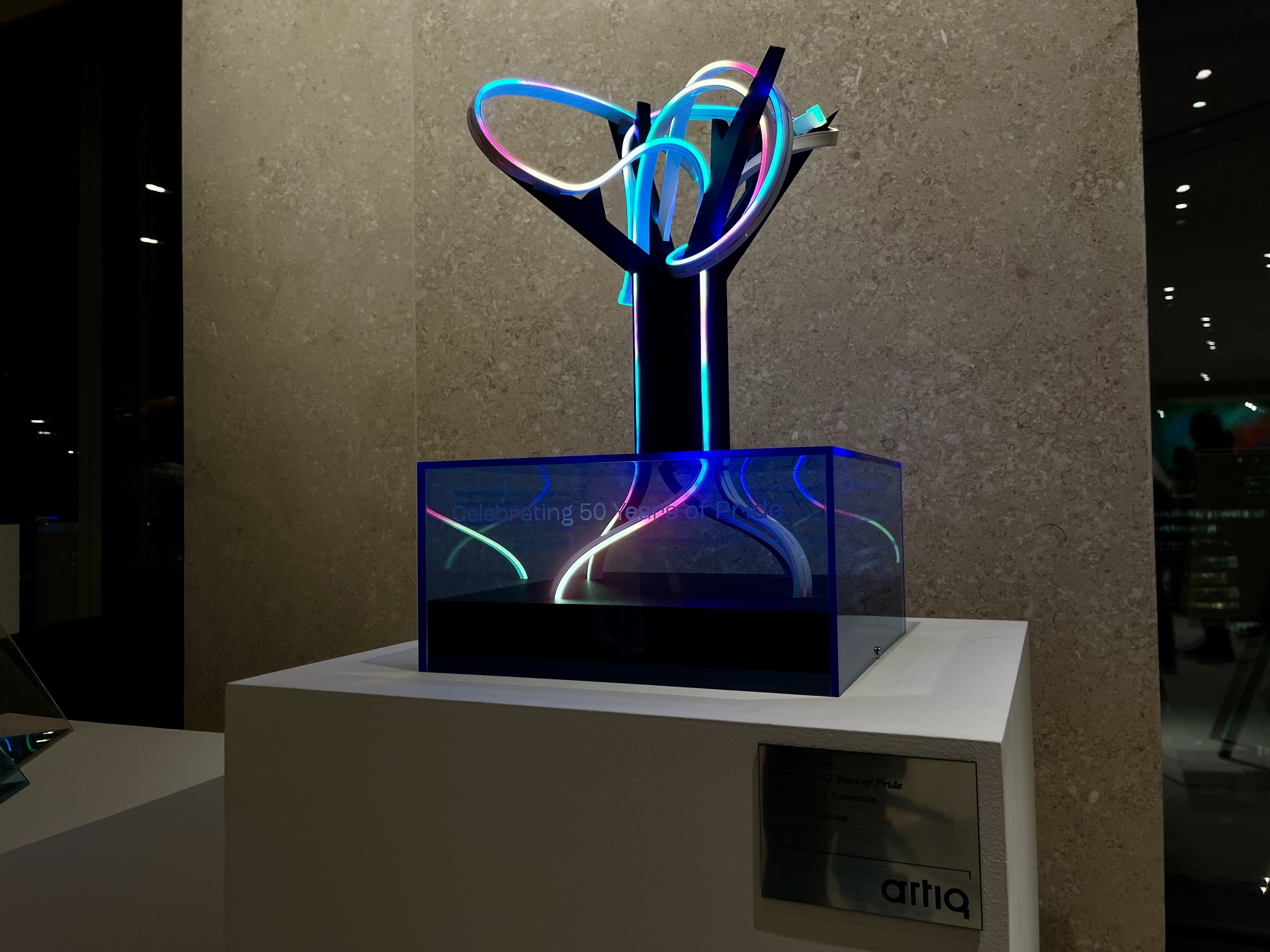 Bringing a concept to reality

Artiq, the cultural partner of Link, the LGBTQI+ network in London, appointed UK-artist Aphra Shemza to bring the employee-inspired concept to reality. Commenting on the submission, Artiq noted:
"The SCOR submission drew heavily from nature, linking the history of the queer community and their experience to the form of a tree. This analogy was well executed and began a conversation upon both the roots of activism in the community and the contemporary product it has produced today.
The link between the natural and the humane, the modern and the historical referred us to the contemporary allied LGBTQI+ artist, Aphra Shemza."
Commenting on the achievement, Sabrina Kruse, SCOR Group Head of Diversity, Inclusion & Engagement said: "As a global reinsurance company, SCOR contributes to the welfare, resilience and sustainable development of society. We value that everyone is unique and truly believe that each of us is an actor of change and responsible for creating a better and more inclusive future for everyone and removing the hurdles to equal opportunities, whilst also promoting psychological safety, respect, courage, empathy, support and emotional intelligence."
About the artist Aphra Shemza
Aphra Shemza is a UK-based multimedia artist. Aphra combines abstraction with traditional sculpting techniques and technology to create her work. As a sculptor her main medium is light, which she manipulates to create works that change over time. Handmade and bespoke interactive circuits are embedded within the pieces and this creates work which responds to the viewer or the space around it. Just as abstraction was said to be a 'universal language for the masses', Aphra has created a new visual language for a contemporary audience - one that explores the impact and legacy on our world.
https://www.aphrashemza.com/art
About Artiq
Artiq is an international art agency that connects clients with the cultural world, curating collections and experiences, and guaranteeing fair pay for their artists.
About Link
Link engages with insurers, reinsurers, brokers and industry bodies to support firms and the market to become more attractive for LGBTQ+ talent. Link has supported the establishment of several new LGBTQ+ employee resource groups in the insurance sector and will always offer support and guidance to other firms looking to do the same. Link has been integral to many market initiatives and supports DiveIn – the annual Insurance Diversity & Inclusion Festival, organised by Inclusion@Lloyd's.