Resilience, knowledge & protection: insurance empowers people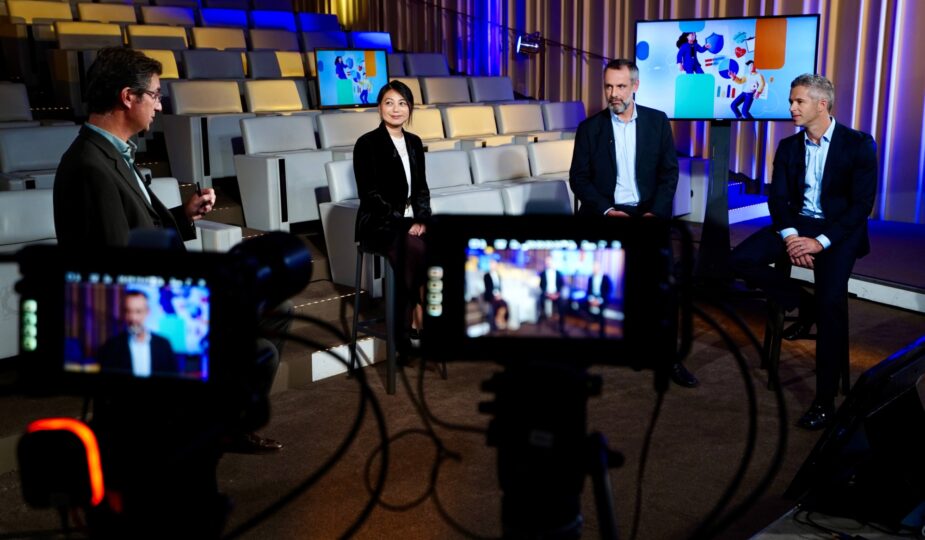 On 11th October 2022, ReMark launched the 9th edition of the Global Consumer Study (GCS). This year's research contains 10 key insights for insurers to empower consumers.

The GCS was launched during the third SCOR Linkedin Live Session, broadcast live from Paris with an expert panel:
Na Jia, CEO at ReMark
Damien Bartlett, Regional CEO for EMEA + Canada for Life and Health at SCOR
Henri Douche, Head of Product & Innovation at SCOR
Priya Raghunatha, Sr. Vice President, Digital Client Experience at Marsh
The conversation was moderated by journalist Rudy Ruitenberg.
Watch the full replay below.
Na Jia explained that the GCS aims to help insurers understand consumers' wants and needs in order to cater better for them. It delivers an essential annual pulse check of consumer attitudes across global insurance markets. From data to tech, telematics to cyber insurance, the guests discussed the research findings and their implications for the insurance industry.
Comparing insurance markets
During the research, ReMark spoke to 12,000+ people in 22 global markets, making market-to-market comparisons possible. One of the most prevalent of these came in the form of insurance literacy – that is, how much people know about insurance.
This year's GCS – which contained an insurance test - revealed an average insurance literacy score of 6.25/10. However, in emerging markets, people were over-confident in their insurance knowledge, while respondents in established markets constantly underestimated what they knew.

Damien Bartlett theorised: "Established markets have got very developed financial systems, complex product design, and the role of the regulator is very complicated – that all leads to more complexity overall. So, although consumers in these markets have a good level of understanding, they tend to be more aware of what they don't know. I think that dents their confidence."
He also commented that established markets have higher levels of state provision than their emerging counterparts, meaning that people within these markets may feel less inclined to look into insurance and thus assume they know less about it.
How can data improve the insurance experience?
Data was another key discussion at the GCS launch. "The move to digitisation has increased the amount of data insurers can pick up from consumers," explained Priya Raghunatha. This is something consumers have now become accustomed to.
She described how data can help to enhance people's insurance journey. Building on this point, Na drew attention to ReMark's health & wellness app 'Good Life,' which offers users live feedback on their Biological Age Model based on data inputs from their wearable device, subsequently inviting them to engage in healthier activities.
The GCS also revealed that people in emerging markets were more keen to share their data. Damien suggested that perhaps limited access to general healthcare in these markets made the basic health data provided by wearables that much more appealing.

The case for embedded insurance
For the first time, this year's GCS also looked at consumer attitudes on property & casualty insurance, something which panellist Henri Douche found incredibly insightful. Commenting on its necessity, Henri remarked "everybody needs insurance, but nobody likes to buy it."
Embedded insurance – insurance which is bundled together with the purchase of a good or service – is increasingly being offered by insurers from around the world. However, the Study revealed that despite 71% of people being aware of embedded insurance, the majority don't want it. The primary reasons? It was considered too expensive or deemed unnecessary.
Insights like this, Henri considered, enable insurers to reconsider how they can market such insurance in a more personalised way.

Conclusion
The discussion covered the range and breadth of the 10 key insights from this year's Global Consumer Study. Throughout the session, panellists continually underscored the importance of the Study's core finding - that consumers need to be placed at the heart of the insurance experience. The experts emphasised how, through responsible use of data and technology, insurance providers can turn their service from a transaction into a relationship, empowering people in the process.