The future of insurance starts by listening to people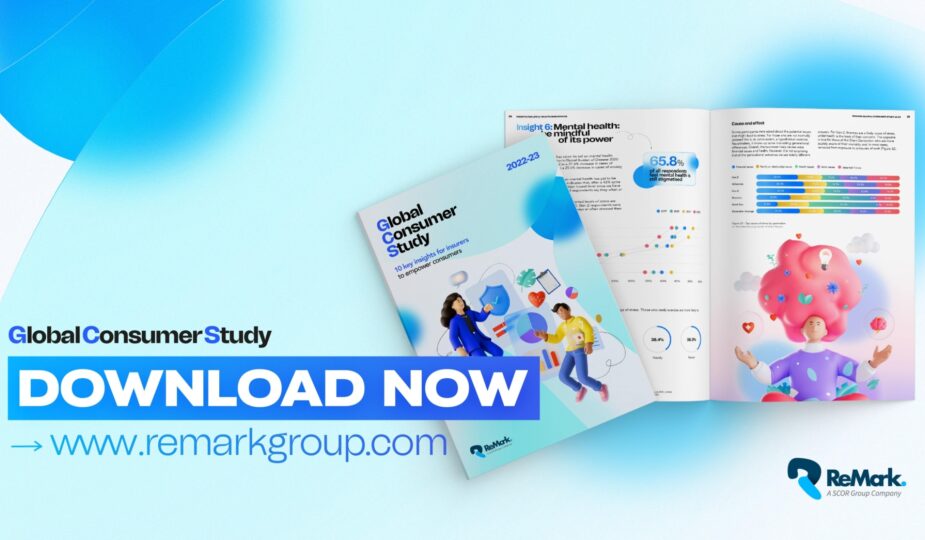 ReMark publishes its 9th Global Consumer Study (GCS). This year, the annual survey covers 12,728 respondents across 22 markets. In an uncertain climate riddled with extreme weather events, rising energy prices, soaring inflation and geopolitical instabilities, the new GCS looks at insurance as a tool of consumer empowerment.
From improving insurance literacy and providing data-optimised consumer experiences to embracing tech responsibly, ReMark calls on the industry to put people at the heart of the insurance experience.

10 key insights for insurers to empower consumers
This year's study examines 10 key insights covering insurance consumer journeys, life & health insurance (L&H) – and for the first time, property & casualty (P&C) as follows:
Insurance literacy – People scored an average of 6.25/10 in our insurance literacy test
Triggers of purchase – The #1 trigger is family and friends
Digitalising underwriting & claims – 80.8% of people used online tools during their recent insurance purchase
Rising usage of data – Globally, 67.7% are comfortable sharing data with insurers
Momentum for health & wellness – 54.4% exercise for more than 20 minutes, 3 times a week
The power of mental health – 65.8% of all respondents feel mental health is still stigmatised
The benefits of health apps – 61.4% believe health & wellness apps motivate them
The case for embedded insurance – 71% are aware insurance can be purchased while buying other goods/services
The rise & need for cyber security cover – 76.8% are conscious about protection of online data & assets
Improving road safety with telematics – 89.8% are interested in customised premiums based on driving behaviour.
GCS launches at SCOR Live session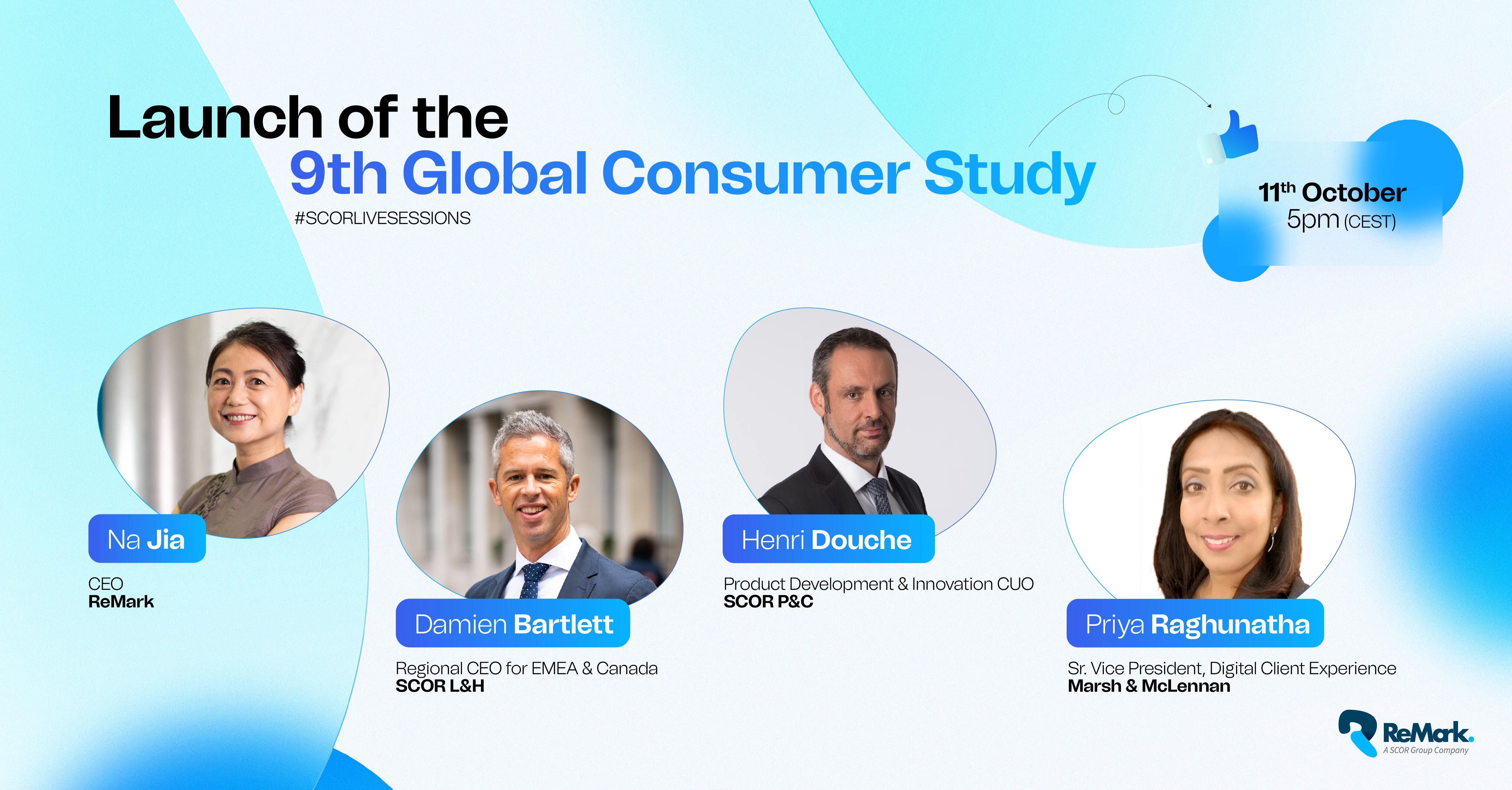 To accompany the launch, SCOR & ReMark will host a public Linkedin Live Session on 11 October 2022 at 5pm (CEST) to discuss the findings of this year's GCS with a panel of experts. The discussion will be moderated by journalist Rudy Ruitenberg.
Download the report now
The GCS is available to download from in English, French, Spanish, Japanese and Simplified Chinese. A dynamic data dashboard is also available to filter all the insights by country, individual market, age and gender.