SCOR & ReMark win 50 Years of Pride competition!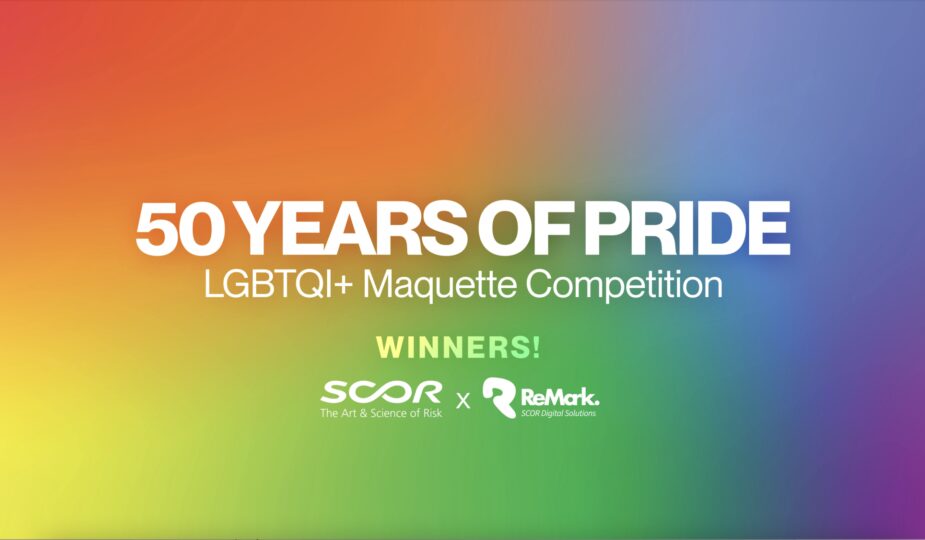 To celebrate 50 years of Pride in the UK, SCOR & ReMark took part in an art competition back in June 2022 organised by Queer Frontiers x Link, the LGBTQI+ insurance association in London. We look at the concept behind the winning design and LGBTQI+ acceptance in insurance.
What is 50 years of Pride?
50 years of Pride is an art competition which asked for proposals for a new sculpture to give voice to the LGTBQI+ community. Employees from SCOR & ReMark London formed a team and entered the contest.
The process involved coming up with an art concept to give your team's interpretation of the word 'Pride.' Discussions included what it means to ReMark and SCOR at a core level, and where we want to be 50 years from now in terms of diversity and allyship.
After much conversation, the team decided upon a design which featured a tree with hands. The intention? To symbolise growth, fluidity and community.
Justine Tan, ReMark's Campaigns & Marketing Services Manager – one of the brains behind the project - explained that pride was about moving beyond social expectations:
But beyond that, it is also about reflecting on gay history and its impact, said ReMark Graphic Designer Adam Beanlands, another contributor to the project. He commented on the progress which has been made in LGBTQI+ acceptance since London's first Gay Pride rally in 1972.
What is the winning idea?
There are three main components of the idea:
The tree, which represents growth and life;
The glass box, which represents the restraint and regulation on LGBTQI+ identity throughout time - and how we are breaking out of this in the present day, and;
The leaves, representing Queer history, containing the date of significant LGBTQI+ events.
An artist will bring our art concept to life and the maquettes will be unveiled at an exclusive event during LGBTQI+ History Month in February 2023.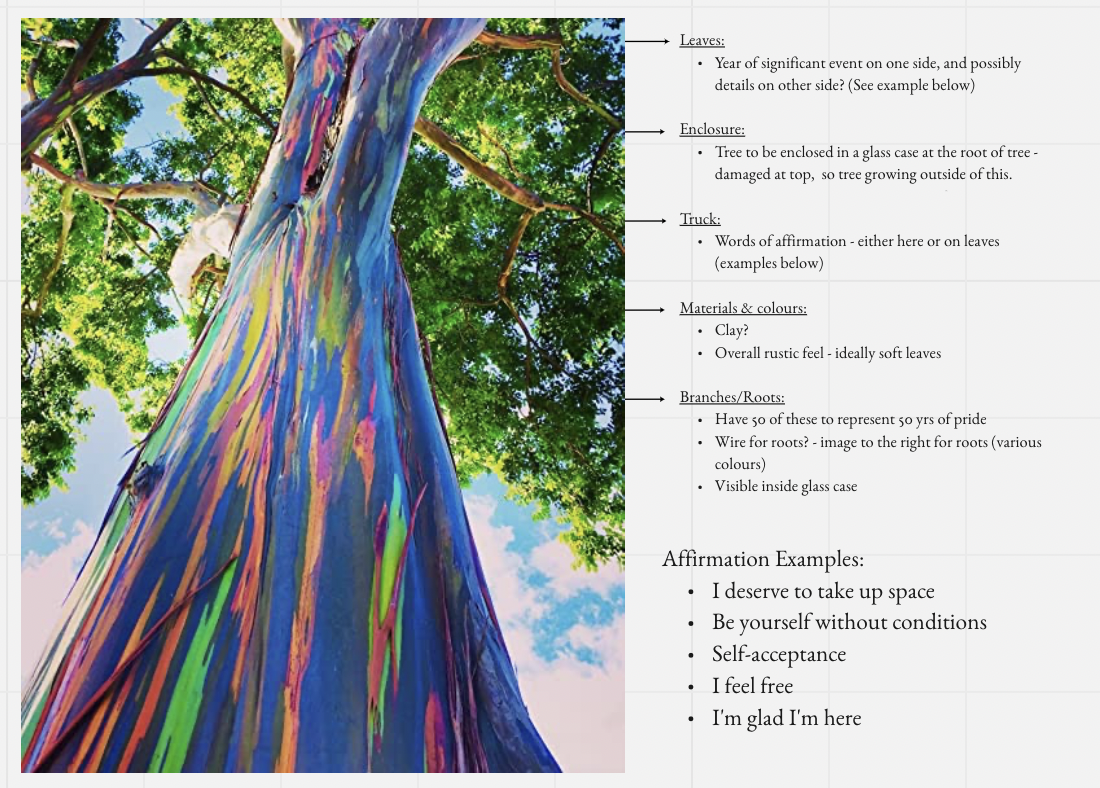 How can we promote LGBTQI+ visibility in insurance?
Awards like this are not vanity projects. Rather, they allow us to celebrate how far we have come with LGBTQI+ acceptance and to reflect on the work we still must do.
"ReMark can play a part to help the LGBTIQ+ community thrive in the insurance industry by promoting inclusive recruitment processes and shared learning with a focus on people's skills and contributions instead of their sexuality. Within the industry, C-suite leaders can set the tone by being genuine about inclusivity and consistent through their words and actions", says Justine Tan.

For SCOR, education and awareness are the keys to removing bias in processes such as recruitment, development, and the promotion of talent. Sabrina Kruse is the SCOR Group Head of Diversity, Inclusion & Engagement. Her job is to spearhead SCOR's ambition to be truly representative of its communities, its clients and society in general.
"Our Inclusion objective is to achieve a culture where anyone feels safe and empowered to be their authentic self at work and to feel heard, valued and respected. I see my role as an ally to give visibility to minority groups, such as the LGBTQI+ community, to ensure better representation and inclusion. In 50 years, my ideal would be to reach a place where nobody has to "come out" or feel othered because of their sexual orientation or identity."