NTUC launches SNACKFIT, a fitness and lifestyle insurance programme integrating our Biological Age Model BAM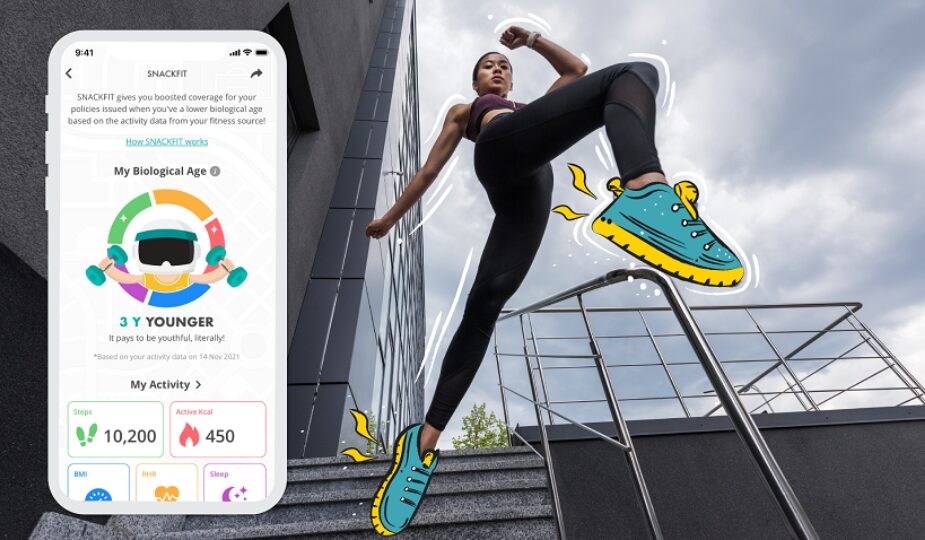 ReMark is proud to parner with NTUC Income (Income) to launch SNACKFIT, a first-of-its-kind fitness and lifestyle proposition that offers bonus insurance coverage for active users. Integrated within the SNACK by Income mobile app, SNACKFIT uses SCOR's Biological Age Model BAMTM to offer premium rewards personalised on people's biological age.
SNACKFIT is Income's latest proposition on its lifestyle-based platform, joining other lifestyle-based propositions such as SNACKUP and SNACK Investment on the SNACK mobile app to make financial products more accessible.
Getting Bonus Insurance Coverage with SNACKFIT
SNACKFIT gives two great incentive to users when their biological age is lower than their actual age. It encourages people to adopt healthier lifestyle and offers attractive bonus insurance coverage. The BAM algorithm calculates a daily biological age based on their previous day's activity data received from the policyholder's fitness trackers. Consumers with a lower biological age will receive instant premium reward on their micro policies issued the next day.

The Biological Age Model BAMTM is a proprietary dynamic underwriting algorithm derived from SCOR's ground-breaking study about the correlation between physical activity and mortality and morbidity risks. It uses five key metrics to calculate a person's biological age: Steps, Active Calories, Resting Heart Rate, Sleep Hours and BMI.
Peter Tay, Chief Digital Officer, Income said, "More health risks may come with age and this association is a key consideration for insurers when adjusting insurance premiums generally. However, more Singaporeans are engaging in fitness activities to maintain their overall well-being. The National Population Health Survey showed that 33.4 per cent of Singapore's population engaged in leisure-time physical activity outside of work or commuting in 2020, up from 29.4 per cent in 2017. SNACKFIT, is thus, an innovative and one-of-a-kind proposition that acknowledges and rewards users for adopting healthier lifestyles.

We are heartened to have found in ReMark a like-minded partner who enables us to tap on their data-driven proprietary algorithm, to not just make insurance lifestyle embedded and accessible, but also to incentivise a healthier lifestyle among our customers via SNACKFIT." added Mr Tay.
A 360 wellness ecosystem
SNACK by Income will also be growing its ecosystem of fitness and health-related partners by teaming up with SNACKUP brands such as Garmin, Revolution, Innervate Fitness and more to cultivate a captive fitness community on SNACK. Users can also enjoy and accumulate more insurance coverage when they spend with these participating partners.
Vincent Shi, Head of Greater China and SEA, ReMark added, "Through this partnership with Income, we are able to bring our award-winning offerings, BAM and Good Life solution, into Singapore to benefit the growing digital-first population who are increasingly taking a more proactive stance towards keeping fit."
Find out more about ReMark's Global Consumer Study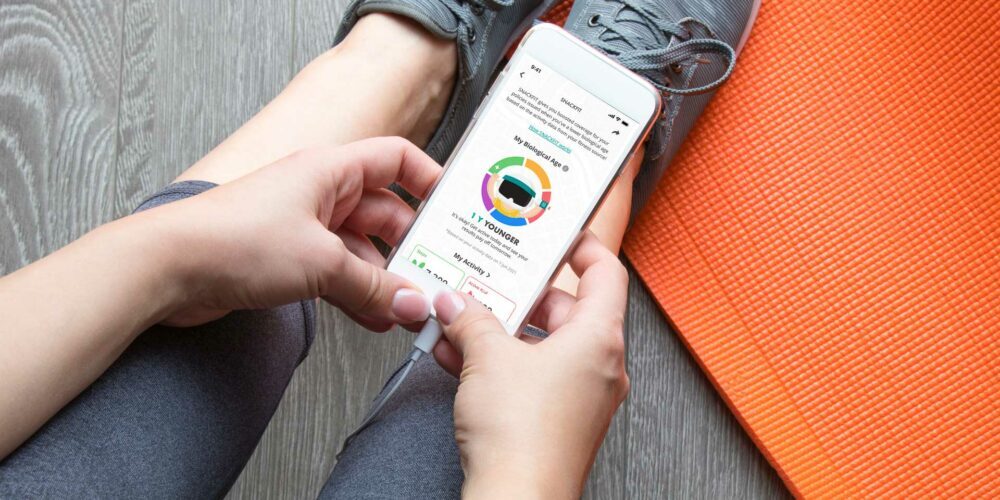 The SNACK app is available in Singapore from the App Store or Google Play Store.