Four interesting things we learned about ElderTech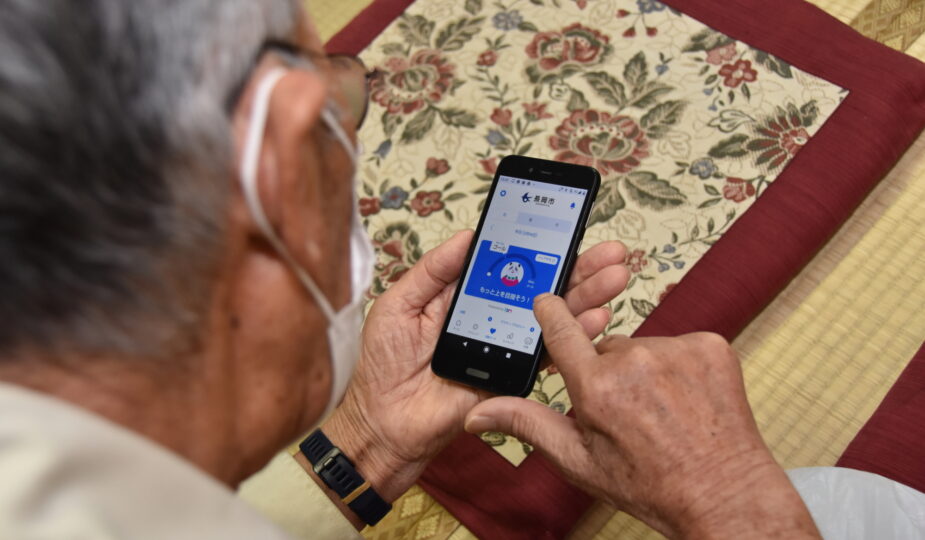 Marisa Petriano

Head of Strategic Initiatives - Americas
ElderTech. In an age of digital transformation, how do we make sure senior customers aren't left behind? Here are four things we learned about the space from a recent workshop ReMark hosted with Plug & Play alongside several tech start-ups.
According to the US Census Bureau, the number of Americans aged 65 and older is projected to nearly double from 52 million in 2018 to 95 million by 2060*. Although this demographic shift presents a challenge for our society, it has also created a new avenue for innovation. Across the insurance industry there is a growing interest in ElderTech.
ElderTech means technologies and services that benefit older adults and their caregivers. It often focuses on improving healthcare and supporting day-to-day living for seniors 65+. Despite the growing need for such solutions, there is concern over whether older generations are likely to adopt this technology. When given the option of using an online service, for instance, 85% of elders still prefer a person to deliver it[1]. Nonetheless, digital adoption rates do continue to rise, especially since Covid, and older generations are the fastest growing segment over the last decade when it comes to mobile usage[2]. And two in three seniors say health and wellness apps are one of their Top 3 ways to improve their general health.
Recently, ReMark hosted an ElderTech workshop with Plug & Play, world's largest early-stage investor, accelerator, and corporate innovation platform. The event featured a panel of ElderTech start-ups leading the way in this evolving technology space.
Here are 4 big ElderTech trends we liked from the event:
Support tech with humans
From Pipra (John Klepper, CEO/Founder)
A misconception exists that digital 'success' means a system, service or solution that's 100% digital. But that's not necessarily always the case—especially when working with elders.
Effectively supporting older age groups may require human intervention; and that's okay! Take the recent trend in healthcare on self-service, where patients are responsible for inputting and managing their own health data or medical records. The start-up Pipra has chosen to take a more traditional path instead, where healthcare professionals collect and enter elders' health data into their algorithm. This was a conscious decision to put customers and their unique needs at the heart of the solution, while also validating the data and ensuring their algorithm could accurately predict risks.
Lost in translation?
From Nymbl Science (Nathan Estrada, VP of Clinical)
Whether it's the copywriting in your platform or how you write your customer surveys, be conscious of the phrases or terminology used. Misinterpretations are common and can result in confusion or receiving inaccurate feedback. The start-up Nymbl has seen tech adoption rates among older generations being underreported due to people's misunderstanding of technology terms. For example, when asked whether they have a 'smart device' many elders say no, but then claim to have a phone. This is why Nymbl dedicates part of their continuous AB testing to simplified messaging; working to ensure they are using understandable terminology to guide and support older users.
Speech > touch
From Wellsaid.ai (Randy Williams, MD/CEO)
From scrolling to tapping buttons, not all 'standard' UX features come naturally to elders and can be a hurdle to adoption. Wellsaid.ai has avoided this problem by building their platform on one of the fastest growing areas of tech among seniors—smart speakers or displays. Unlike touchscreen devices, voice driven commands come more naturally to seniors and the learning curve is less steep.
Put yourself in their shoes
From HeyRenee (Nick Desai, CEO/Founder)
Until you are an elder or a caregiver of an elder, you don't fully understand the challenges they face. A good rule of thumb is don't assume, but rather include them in your process and ask for their input. HeyRenee has done just that. Their platform is based on founder Dr. Renee Dua's interactions with her ailing father, and the challenges she faced managing his complex health issues. They emphasise the importance of fulfilling users' practical needs along with a sense of compassion and patience.
As our population continues to age, so will the demand for elder-friendly technology. Beyond the new business opportunities this presents the insurance industry, better supporting the needs and longevity of senior customers can have a lasting impact on our broader society.
We at ReMark are excited to continue working with insurers and with ElderTech providers to help solve these challenges!
Interested in learning more?
Rewatch the full workshop recording here.
[1] ReMark's Global Consumer Study 2021-22. USA data.
[2] https://www.statista.com/stati...