Design Day 2022: The ReMark R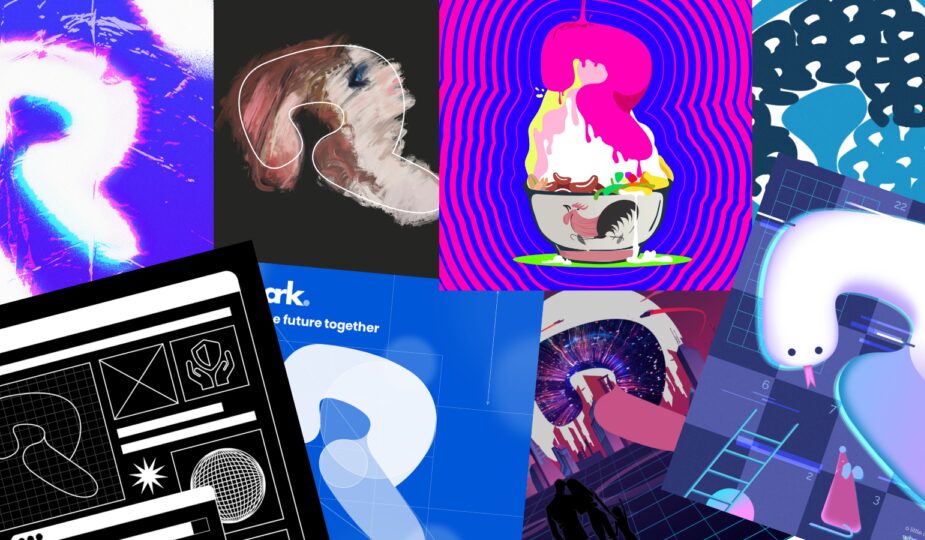 It's International Design Day! This year, we challenged over a dozen visual designers at ReMark to take one of the most unique parts of our brand identity—the ReMark R—and put their own twist on it.
Showcasing our design talent
We don't want to boast, but we've got some great designers at ReMark.
What do they do? Some produce marketing campaign assets, others design the user interface for our Good Life app or other software products, and some keep our social media feed looking fresh. We think it's an important skill, and one that may not be valued enough. But if you want to reach new, younger customers through new channels—visual design is a must have expertise.
Here are the 8 original pieces for you to enjoy!

The ReMark R
In 2018 we updated our brand identity with a new logo, colours, fonts and the 'that's so ReMark' custom element: The R. It's used all across our communications and marketing, and we love it because it's fluid, different, fun, creative and interesting. It was the perfect shape for our creative talent to express themselves with.

A huge thank you to:
KokYew Law, Regional Design Lead, Malaysia
Jerica Png, Digital/Graphic Designer, Malaysia
Huda Mohd Ismail, Digital/Graphic Designer, Singapore
Sanco de Voogd van der Straaten, Senior Visual Designer, The Netherlands
Adam Beanlands , Visual Designer, UK
Serah Boey, Digital/Graphic Designer, Malaysia
Petro Papucis, Senior Designer, Poland

Belén Torrecillas, Visual & Graphic Designer, Spain
NB: these images have been adapted for this website from a 1:1 square format, some of which were .GIFs.
The full, animated originals can be viewed on our social media below.