BOC Life and ReMark partner to launch a brand new Health & Wellness engagement platform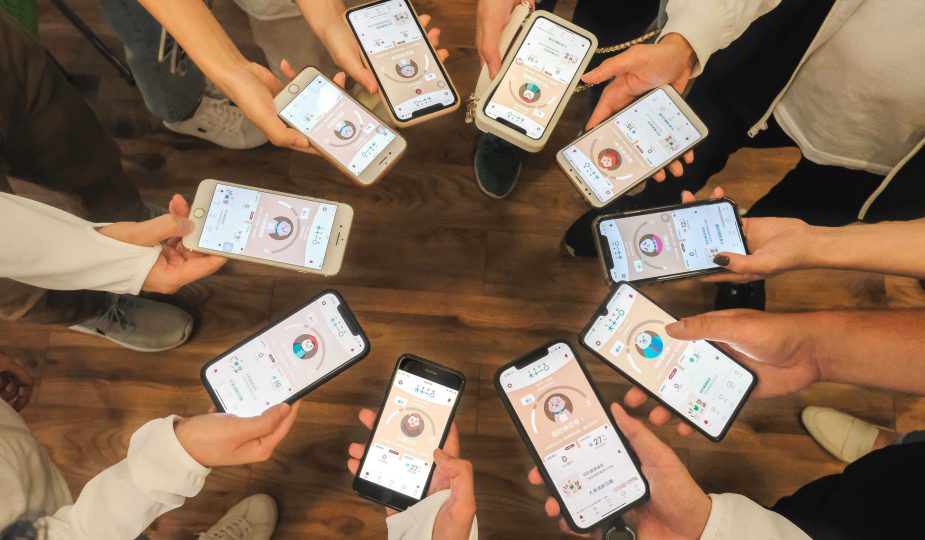 BOC Group Life Assurance Company Limited ('BOC Life') collaborates with ReMark and Garmin® to launch the Live Young Rewards App in Hong Kong empowering local customers' fitness and wellbeing while building a health and wellness ecosystem in advocating the "live longer and healthier" concept in the Hong Kong community.
The parties announced today the app's by invitation only pilot launch, targeting a group of selected key stakeholders, such as BOC Life's VIP customers, business partners and employees. The invited group will join the app trial to experience the app and its excitement. The pilot run aims to gauge user feedback and insights for enhancement while paving the way for its official city-wide debut later this year.
Know your body, move your body
Live Young Rewards App is based on SCOR's Biological Age Model BAMTM algorithm that combines five health metrics to calculate a person's biological age; an easy-to-understand indicator of overall health. Connecting with smartphones or wearable devices, such as Garmin smartwatches and fitness trackers, the app sets daily fitness and activity goals and tracks progress with a user-friendly interface. Users can participate in various challenges, connect to their friends with social features, and earn points and rewards aimed at driving healthy behaviour change. By aligning with consumer's health goals, insurers can nurture a healthier, high-return portfolio that has a positive impact on people's morbidity and mortality risks, beneficial to the insurers, their customers as well as the society at large.
"At BOC Life, we care dearly about our customers' health and wellbeing. Our partnership with ReMark is an exciting step in creating a truly integrated health and wellness ecosystem that helps people change to live a healthier lifestyle. Through this integrated engagement app, we hope to create triple wins to our business, our customers as well as social health and well-being in the long run, living BOC Life's brand promise "to be the life partner of customers," says Ngai Chi Wai, Chief Marketing Officer of BOC Life.
"Covid-19 has pushed us to accelerate the deployment of SCOR's Biological Age Model BAMTM as health is at the centre of people's lifestyle. We are proud to partner with a leading insurance player in Hong Kong. By using the Live Young Rewards App, BOC Life customers are joining a global movement to promote the UN Sustainable Development Goals of good health and well-being," adds Vincent Shi, ReMark's Head of Greater China and South-East Asia.
"Since Garmin established our collaboration with SCOR in 2019, we are happy to see the Biological Age Model BAMTM franchise expand in Asia," said Jörn Watzke, Garmin Senior Director of Global B2B Sales. "Wearable data offers precious biometric insights and we are delighted to leverage the power of technology at the service of consumer's health."
About BOC Life Hong Kong
BOC Life was founded in Hong Kong and has served the local market for years. We have grown to be one of the top life insurance companies in Hong Kong, with a commitment to offering comprehensive services in life insurance, wealth management and retirement protection.
BOC Life's shareholding is owned by BOC Hong Kong (Holdings) Limited and Bank of China Group Insurance Company Limited. In addition to the channels of tied agency, brokerage, direct sales and eChannel, BOC Life distributes its acclaimed life insurance products in Hong Kong via the professional relationship managers at the branches of Bank of China (Hong Kong) Limited, Chiyu Banking Corporation Limited and Nanyang Commercial Bank. We strive to provide our customers with tailored insurance and financial planning services that meet their personal needs and targets.
BOC Life's solid financial strength has been affirmed by international rating agencies, including the financial strength ratings of "A" by Standard & Poor's and "A1" by Moody's Investors Service.
About SCOR, a Global Tier 1 Reinsurer
SCOR, the world's fourth largest reinsurer, offers its clients a diversified and innovative range of solutions and services to control and manage risk. Applying "The Art & Science of Risk", SCOR uses its industry-recognized expertise and cutting-edge financial solutions to serve its clients and contribute to the welfare and resilience of society.
SCOR offers its clients an optimal level of security with its AA- rating or equivalent from S&P, Moody's, Fitch and AM Best. The Group generated premiums of more than EUR 16 billion in 2020, and serves clients in more than 160 countries from its 36 offices worldwide.
About Garmin Health
Garmin Health provides custom enterprise business solutions that leverage Garmin's extensive wearable portfolio and high-quality sensor data for applications in the corporate wellness, population health, and patient monitoring markets. As part of a global company that designs, manufactures and ships products worldwide, Garmin Health supports its customers' commerce and logistics needs, allowing enterprises to scale with a single, trusted partner.
Email media.relations@garmin.com, or connect with us on LinkedIn, Twitter, Instagram or Facebook.