What do insurance consumers in APAC Growth Markets care about? Plus, more insights from the region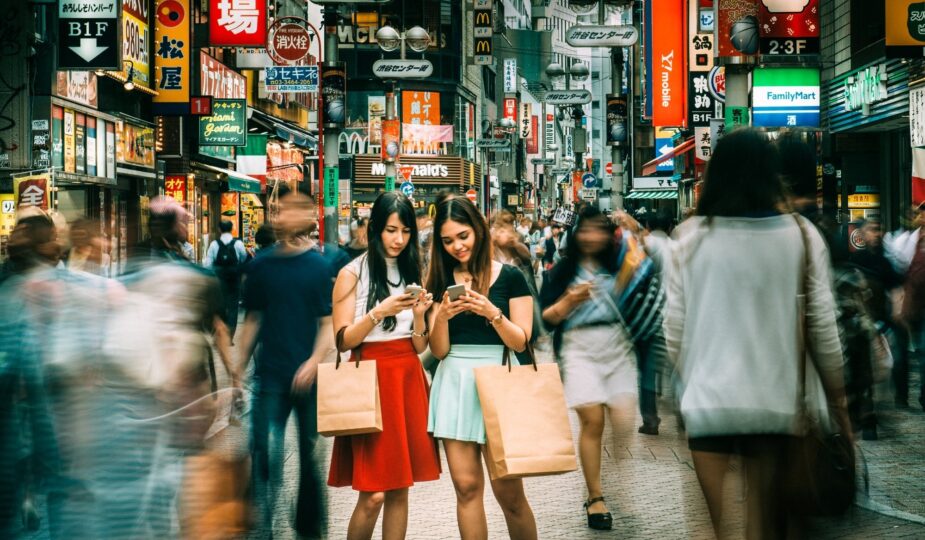 Our Global Consumer Study covers four growth markets in Asia Pacific—namely China, India, Indonesia and Malaysia. With news of an impending global recession, increasing instances of financial scams, and natural catastrophes striking various parts of the world, we look at how consumers in these markets handle stress and how they manage protection for themselves.

APAC growth markets think they know a lot about insurance...
Respondents in Asia-Pacific (APAC) growth markets claim to have very good knowledge about insurance and financial products, asserting up to 20% more knowledge than global counterparts on topics ranging from home and motor insurance, to banking and investments.
But this may not be entirely justified
79.3% of consumers also feel that they need additional education about insurance. Preferred methods to educate themselves include taking an online course, having a 1-to-1 call with someone, or following a social media account. The overall insurance literacy score in this region is 4.95, lower than the global score of 6.25. The eagerness to learn should be a driver for insurers to commit to initiatives around consumer education, which is more than likely to result in benefits for both parties.

4.95/10 is the insurance literacy score for growth markets in APAC
Sharing data in exchange for incentives is viewed positively
78.2% of consumers are open to share health data from medical checkups with their insurer in exchange for knowledge about their risk of getting certain diseases such as cancer, diabetes, or a heart attack. The majority of respondents in APAC growth markets make their claims online (49.3%) or through an app (33.6%), which is higher than the global average, indicating they are digitally savvy and approach online platforms with confidence. They are also more comfortable with uploading personal details or documents online (45.9%), compared to the rest of the world (38.3%) who are largely hesitant to do so.
78.2% are open to share medical health data in exchange for knowledge about their risk of getting ill
In conjunction with data sharing, we saw that 76% of people would consider buying insurance to cover personal data, digital assets and digital identity, compared to just 55% of the global average. Almost half of the respondents also agree that the protection of their digital identity and assets are essential to develop trust in digital services. This understanding of the need for data protection, paired with the prolific use of online services, presents a ripe opportunity for insurers to make targeted offerings to consumers while optimising their digital experience.
Learn more about the Global Consumer Study
Most deal with stress individually, instead of seeking help from others
When it comes to mental and physical wellbeing, we found that exercise and meditation were the top ways to relieve stress for people in growth markets across APAC. This varies slightly from other parts of the world, where talking to friends and family came up first in most markets as a way to alleviate stress. This may reflect cultural behavioural norms that promote introspection and working on oneself in stressful periods of life, as opposed to sharing the load with others.
56.3% use a fitness app to keep motivated
The emphasis on exercise and meditation complements the fact that 56.3% of respondents here use a fitness app, with over half stating that the main reason for doing so is to be motivated and to track personal progress over time. Getting healthier (75.5%) and understanding the body better (54.3%) were the main goals to use a fitness app. This creates an impetus for insurers to enhance their health and wellness offerings, particularly where mobile apps with activity tracking and progress incentives are involved.
People trust their insurance agents for advice
The approach to embedded insurance may need to be re-examined for APAC growth markets. While the universal factor for refusing these products is that it's too expensive, the second factor in this region is that 37% of people prefer to buy directly from their insurer, indicating that the insurer-consumer relationship is valued as a medium of trusted advice.

37% prefer to buy insurance directly from their insurer
This is a stark difference compared to only 17% of people worldwide who prefer to buy directly from their insurer. Embedded insurance might stand a better chance here if insurers work more closely with merchants on how to strategise consumer engagement, while at the same time educating people on the different channels and types of insurance coverage.
The APAC growth markets of China, India, Indonesia and Malaysia were included in the latest GCS among 22 other global markets. With a total representative sample size of 3,047 people, we sought to gather the latest insights on the consumer journey, life and health, and property & casualty (P&C) insurance from consumers in this region. To discover more in-depth insights on these APAC growth markets, visit our dedicated GCS page to download the full report and access our dynamic dashboard to explore all the data.