5 lasting impressions from South by Southwest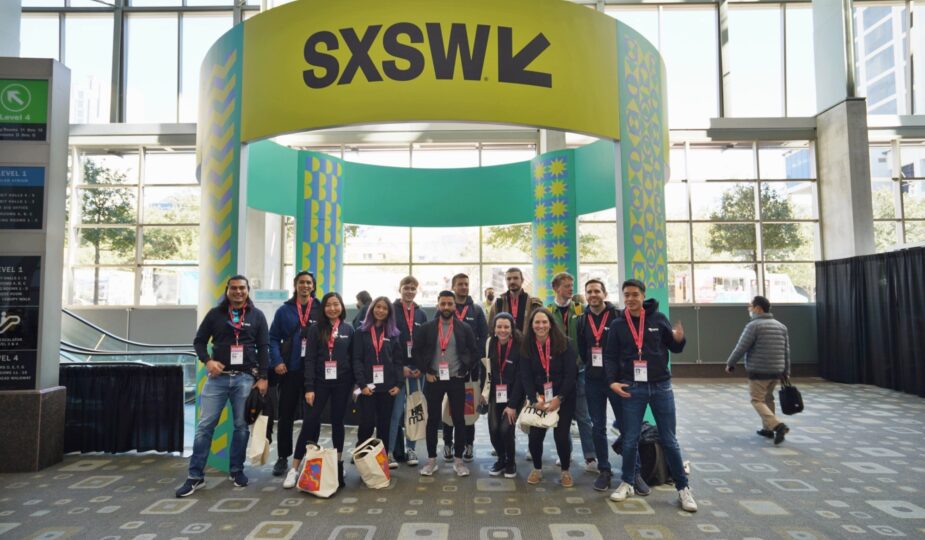 In March 2022, 14 ReMarkers from 6 different offices attended South by Southwest – a tech, music and cinema festival in Austin (USA). For the first time in ReMark history, marketers, creatives and tech employees were invited to apply to join the festival and be part of an internal community centred around innovation. Discover 5 reasons why we thought it was so important to be there!
1. The beauty of face-to-face
Nothing beats human interaction. After 2 full years of remote work, it was a very unique moment for ReMarkers to meet. Although we're used to working remotely as a global company, for many staff, this was the first time they'd seen colleagues from different countries face to face. Even colleagues they email, call and message every day! On top of that, the past two editions of South By Southwest (aka South by or SXSW) moved online due to the pandemic. Expectations were thus high for the 2022 edition, and it came at just the right time.
Despite last-minute Covid scares and travel requirements, the full team made it to Austin for the weeklong event. We shared new memories, learning, ideas, experiences and more, although what happens in Austin…stays in Austin!
2. À la découverte des dernières tendances
SXSW constituait le lieu idéal où envoyer nos équipes créatives, marketing et technologiques. Créé en 1987, South by Southwest était à l'origine un festival de musique, mais s'est rapidement développé et accueille maintenant des avant-premières de films et des start-up prometteuses. Cette année, 15 conférences y étaient données portant sur des thèmes allant de l'engagement civique à la santé et la technologie médicale en passant par le design, la publicité, le changement climatique ou encore la technologie.

Dès le premier jour, les employés de ReMark ont pu découvrir les dernières tendances liées au web 3.0, à la blockchain, aux NFT et à la metaverse, puis assister au discours d'Amy Webb du Future Today Institute, qui vient de publier son rapport sur les tendances technologiques en 2022.
Nous ne savions plus où donner de la tête entre les recherches de pointe, les nouvelles technologies et les nouvelles idées. Une exposition spéciale sur la santé et le bien-être était également proposée par SXSW, où les employés de ReMark ont pu en apprendre davantage sur le futur de ce marché de 1 500 milliards de dollars[1]. Avec un tel programme, le plus dur était de choisir parmi les dizaines d'évènements se déroulant en même temps sur le site !
3. De nombreuses premières

South by Southwest est un peu comme un programme sportif HIIT, mais pour l'esprit. Cela étend vos horizons culturels et créatifs. Intensité garantie, mais c'est pour la bonne cause ! Il y avait de nouvelles choses à entendre, voir, goûter, toucher et sentir : tous nos sens ont été mis en éveil.
Lors de cette semaine, il y eut beaucoup de premières : la première fois aux États-Unis, le premier voyage, la première fois à un concert, et même la première fois qu'un employé entendait parler de SexTech. Impossible de ne rien découvrir à SXSW ! La ville entière se consacre au festival, avec des porteurs de badges qui jonchent les rues.

2. Discovering the latest trends
SXSW was the perfect place to send our teams of creatives, marketers, and techies. Founded in 1987, South by started as a music festival, but quickly grew to feature film premieres and promising start-ups. This year, it offered 15 conference tracks ranging from civic engagement to health & MedTech, design, advertising, climate change, tech and more.
"I gained new perspectives on wellness, brand & customer experience, and personal development through the sessions, which was a much needed 'refresher' on life and the human experience after 2 years of living in limbo through the pandemic." Justine Tan, Marketing Service Manager
From day 1, ReMarkers were exposed to the latest trends in web3 like blockchain, NFTs and the metaverse, and heard from top futurologist Amy Webb from the Future Today Institute, who just released her 2022 Tech Trends report. Everywhere you looked, there was cutting-edge research, new technologies and fresh ideas to soak in. There was also a special SXSW health and wellness expo, where ReMarkers got to see the future of this $1.5 trillion market [1]. With so many to choose from, the hardest part of the whole conference was choosing among the dozens of simultaneous events happening all across town!

3. A first for everything
South by is a bit of HIIT experience, but for the mind. It stretches your cultural and creative horizons. Take it from us, it really is intense, but in a good way! There were new things to hear, see, taste, touch and smell: all our senses were triggered.
We had a lot of firsts: the first time in the US, the first time travelling, the first time hearing live music at a concert, and even first time hearing about SexTech. Discovering new things is part of the daily routine of SXSW! The whole city is dedicated to the festival, and badge holders are everywhere on the street.
"I really liked attending sessions across the city from one part to another. This way you can do a lot of things in-between sessions, such as meeting up with your team, meeting people with similar interests at the event itself—networking—and of course exploring the city!" Stefan Bilic, Junior Front-End Developer
4. Living the American experience
There is no better way to discover the American way of life than in the city that, famously, wants to 'keep weird'. We definitely put in our steps exploring it during that week! We made memories not just at the conference, but also on Rainey Street, on the 6th Street, crossing the Colorado, running around East Austin, walking above Highway 35 several times a day—and of course the Registrant's lounge on Brush Square Park for our daily free drink.
Our local colleagues from Charlotte even taught the international cohort the difference between a cookout and a delicious Texan barbecue.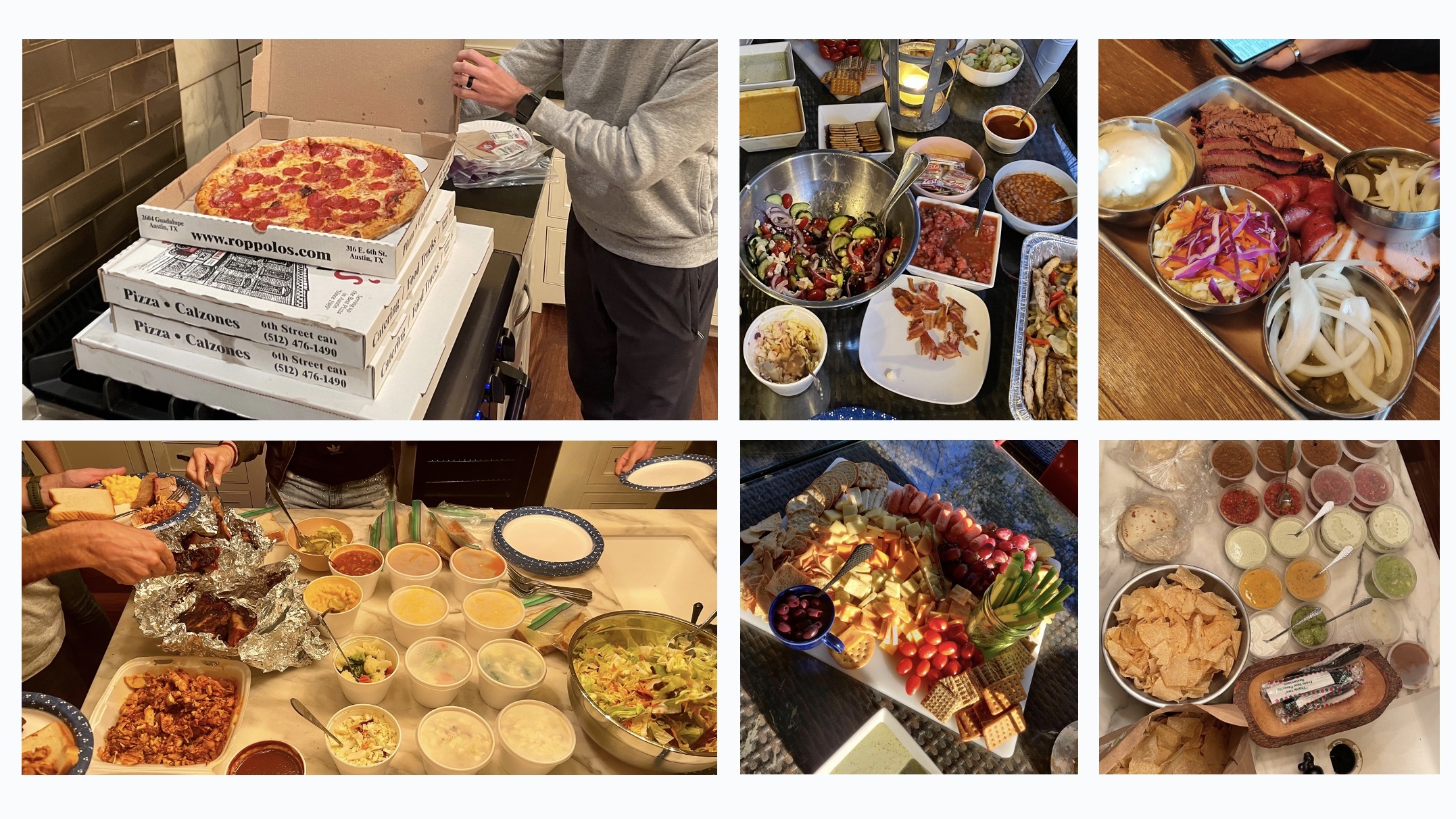 5. Building real community
The first cohort who attended SXSW '22 will be part of an ongoing community to reflect on the topic: 'How to foster a culture of innovation at ReMark'. With meetings scheduled every two months, homework, presentations, and breakout groups, we'll have plenty to reflect on and put into action during the next year.Everyone also left the conference with one copy of John Rossman's The Amazon Way: 14 leadership principles, which will be read and discussed in a book club which we'll start.
Moreover, just in the last month, ReMarkers from SXSW have already been reconnecting with colleagues in their respective offices and sharing what they learned.

The future of insurance
South by was a once-in-a-lifetime opportunity for many ReMarkers. The first cohort 'clicked', friendships were formed, new bonds emerged. It truly felt like going back to school again, waking up early, sleeping late, soaking the knowledge and adventures brought by a very energetic city and crowd.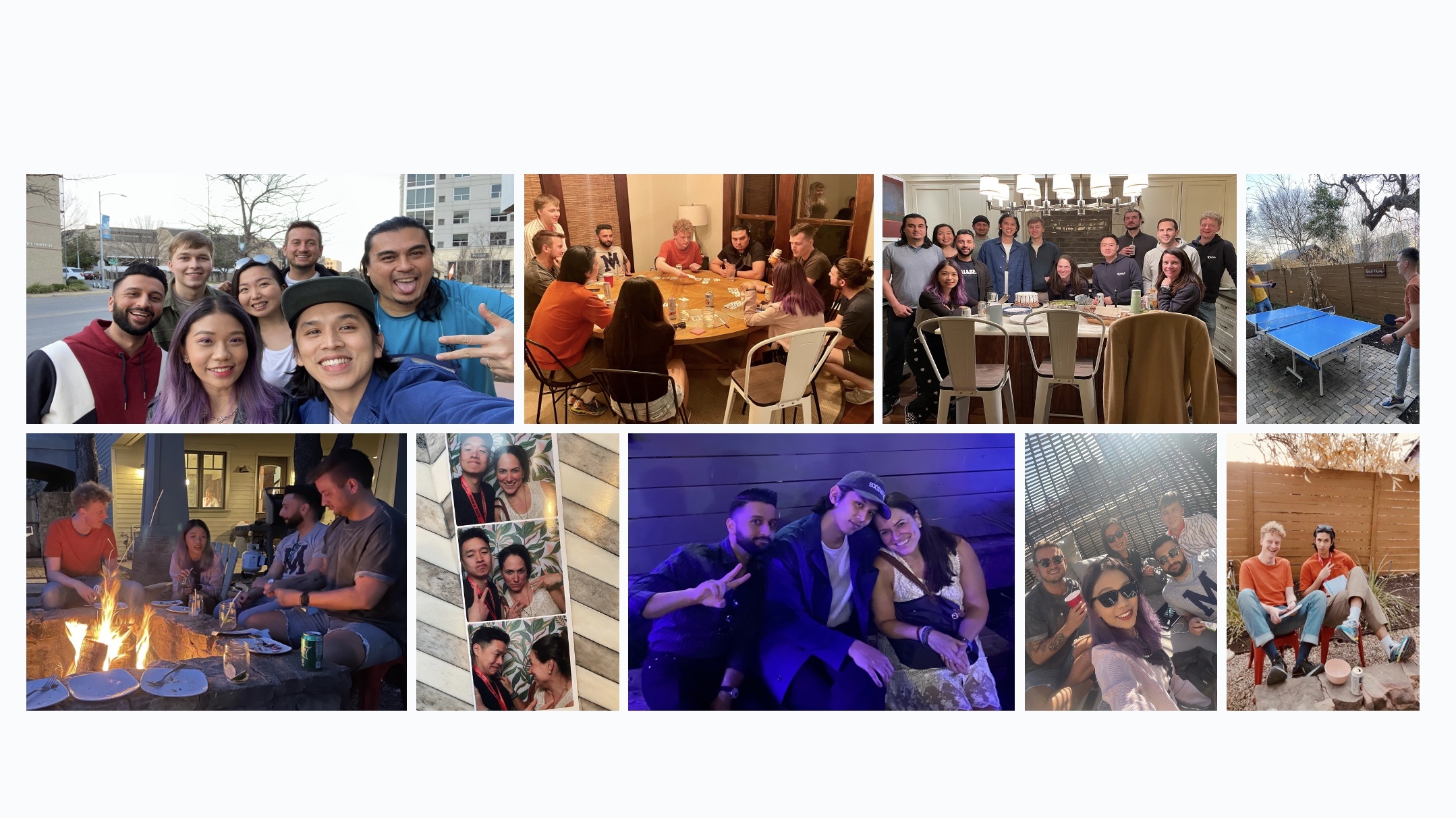 Based on this first pilot, ReMark will evaluate future opportunities like this. In the meantime, we'll continue to offer our staff further chances to connect with colleagues and offer professional development opportunities.
[1] https://www.mckinsey.com/industries/consumer-packaged-goods/our-insights/feeling-good-the-future-of-the-1-5-trillion-wellness-market